Deb Group's $15m investment in Australia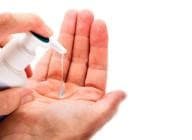 Global occupational skin care company, Deb Group, has announced it will build a $15m new state-of–the-art manufacturing facility for the Australian and South East Asian markets at Moorebank Business Park in South Western Sydney.
Deb Group CEO, Bryan Anderson, said: "At a time when many companies are moving their manufacturing facilities to Asia, we feel investing in our long standing position in the Australian market is a significant step to develop both local and international market opportunities."
For over 70 years Deb Group has been providing skin care solutions for all types of workplaces and public facilities, spanning industrial, commercial, automotive, healthcare and food sectors.
"With a reputation for world class products and innovation, it is vital we invest in world class facilities," said Mr Anderson.
Deb's new purpose-built 5000 sqm facility will include manufacturing, warehousing and office accommodation.  
Work on the new site has begun, with completion expected mid-next year.  
Steve Saboune, Managing Director for Deb Australia, said: "This investment confirms our commitment to the Australian market and its role in growing Deb's presence in the Asia Pacific region. It builds upon the successful launch of the Deb global product range in 2011".