DC ISOLATORS ARE APPROVED TO THE LATEST SAFETY STANDARDS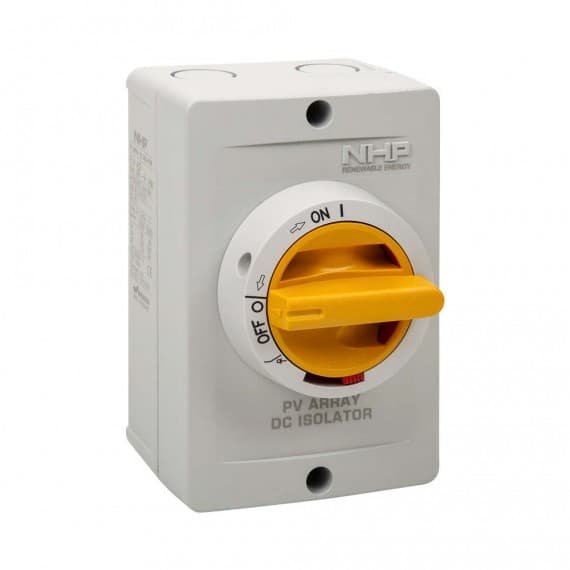 Now that DC isolators have been made a Level 3 piece of equipment under the National Electrical Equipment Safety System (EESS) they are required to meet stricter compliance requirements. The reclassification has been made in answer to safety concerns, and will both regulate the market and provide enhanced safety for users and consumers.
The latest version of the standard was published on 30th June 2017 and introduced nine additions and changes to the classes of prescribed electrical equipment categories. These are now listed in appendix B of AS/NZS 4417.2 and became effective from 30th June 2018.
Most importantly among the amendments (particularly for anyone dealing with solar PV systems, DC isolators will now be classed as a Level 3 proscribed item (B.2.63).
NHP's range of DC isolators have been approved as per Amendment 4 of AS/NZS 4417.2:2012 and are Level 3 approved for use.
It is an offence under section 57 of the Electricity Safety Act 1998 to supply Level 3 or prescribed electrical equipment without being approved by an electrical safety state regulator or JAS-ANZ accredited third-party certifier.
NHP Electrical Engineering
1300 NHP NHP
www.nhp.com.au