Guest Editorial, Industry Politics
Published 19-05-2020
| Article appears in April 2020 Issue
DAWN OF A NEW ERA FOR AUSTRALIAN MANUFACTURING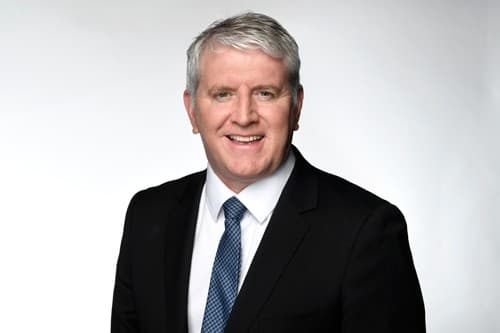 There's no doubt COVID-19 has been challenging on many levels including Australians health, the economy and the community.
Australians however are a resilient bunch and we know that often in a crisis, there is a chance to cultivate opportunities.
COVID-19 has shone a light on the manufacturing sector in particular, which highlights both our reliance on a strong manufacturing sector along with future prospects. A time to reflect on the state of Australian manufacturing and reset.
In a matter of weeks Australians faced a sudden restriction of overseas supply chains combined with soaring global demand for medical supplies and Personal Protective Equipment.
At pace, a number of Australian manufacturers adapted their production lines to produce essential items and medical equipment in the battle against the virus, whether it be masks, hand sanitiser, ethanol, surgical gowns or ventilators.
But the health pandemic very quickly laid bare Australia's weakened manufacturing capability and unpreparedness for this crisis, or any future health crisis that comes our way.
The Australian manufacturing sector has been contracting, not growing.
Some of Australia's crucial manufacturing capacity has been displaced completely and thousands of manufacturing jobs lost over the past six years of the Morrison Government.
This decline in output and employment is not typical of other industrial countries, but is the result of neglect from the Liberal Government.
The day the former Treasurer, Joe Hockey, dared Holden to leave Australia in December 2013 is etched in my mind. A foolish, arrogant but deliberate move that played a significant role in the departure of local Holden car manufacturing.
Since then, it seems as though the government has determined that the more they ignore the issue of what is increasingly a struggling manufacturing industry, all the while talking up the future of the industry, the problem might just go away.
But that strategy has now come undone. COVID-19 is a blinding reminder of the error that was goading car manufacturers to leave our shores, a failed energy policy increasing the costs of manufacturing, the withdrawal of private capital from research and development, the depletion of critical skills, and the destruction of the viability of smaller manufacturers further down the supply chain.
COVID-19 firmly highlights the need for a strong manufacturing capability within our own country. It offers a once-in-a-generation chance to revitalise an Australian-made market with quality goods, solutions and jobs as we as a nation recover.
Many have described fighting this virus as a war effort. Not only do we need to support our frontline workers, but we need to plan for once the virus is beaten too.
When Curtin established the Department of Post War Reconstruction it was almost Christmas in 1942 – little over halfway through World War II.
We need to once again become a country that produces high tech manufacturing, revitalise Australian manufacturing using our clean energy resources.
With our abundant renewable resources, mining industry and industrial capability, we should be at the forefront of the global competition for jobs and industry.
Lower energy costs will deliver investment in energy intensive manufacturing like steel and aluminium and boost regional jobs and economic activity.
More collaboration between universities, TAFE and industry is needed. It is government's role to support these collaborations if we want to see a new era in manufacturing.
Manufacturing is the second highest spender on R&D, however the only plan the Morrison Government currently has is an R&D Bill before Parliament ripping almost $2 billion from innovative manufacturers and firms.
The pandemic has highlighted a lack of strategic planning from the government as to an industry policy that addresses societal challenges and opportunities for growth. We must focus on prospering the nation as a whole for the future, and to avoid serious disadvantages for the nation's economy.
Manufacturing jobs are high paid, high skilled and predominantly secure jobs – it deserves a government that believes in its future.
Australia has always been a nation that makes things. We're great at it and we need to encourage that to continue.
The Hon Brendan O'Connor MP is Shadow Minister for Industry and Employment