Product News, Materials Handling & Equipment
Published 29-06-2021
| Article appears in August 2021 Issue
Datalogic solution enables fast, multi-product scanning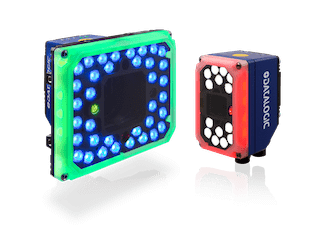 Industrial scanners are integrated into most intralogistics applications, as companies seek end-to-end traceability of products and parts.
When companies are dealing with high numbers of the same product day in, day out, these scanners are effortlessly efficient, providing high levels of accuracy, and helping to achieve outstanding DIFOTA (delivery in full, on time with accuracy) ratings.
But when production facilities adapt to customer needs and begin to develop multiple product lines from the one place, scanners that were ideal for scanning one product line are now presented with a new challenge.
Such was the case recently when one of Datalogic's global customers needed an intralogistics traceability solution where two or three boxes were manually presented prior to palletisation across 16 lines.
"This customer was familiar with Datalogic's products and knew the company had a good problem-solving mindset, so they approached us for a customised solution that could quickly scan all boxes, even across different product lines," said the lead account manager responsible for this customer, Mr Phil Giboney, Manufacturing Key Account Manager, Datalogic.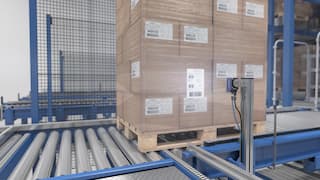 Datalogic is a global leader in automatic data capture and process automation, with companies relying on its innovative data scanning solutions to optimise warehouse traceability and efficiency across industries such as factory automation, automotive, food and beverage, pharmaceutical, electronics, general manufacturing, retail and more.
"Datalogic presented a solution that combined its Matrix 320 2MP image reader with customised illuminator, CBX100 connectivity device and BM100 backup module," explains Mr Giboney.
"After a simple installation process, the solution meant the customer could scan multiple products with just as much efficiency and accuracy as they could previously scan just one product," he said.
In this application, the customer prioritised operator comfort, so Datalogic customised its Matrix 320 image readers to use red LEDs, with consistent illumination.
"We found that operators much prefer constant illumination, compared with pulsed illumination. Red tends to be easier on the eyes, and doesn't reflect back as strongly off metallic surfaces," explains Mr Giboney.
"The ideal solution combining operator comfort with accurate performance came from positioning the scanner high enough overhead that it was out of the line of sight, but maintaining enough illumination to reliably read the codes. We enabled HDR (high dynamic range) so that the lighting could be dimmed considerably, further enhancing operator comfort," he said.
Using Datalogic's latest software release, Mr Giboney and his team were also able to use digital inputs to essentially turn off the illumination when not in use, by creating a second image setting that was selectable by using an external input.
Datalogic's Matrix 320 reader offers outstanding scanning performance to achieve higher productivity and an optimised price-to-performance ratio with its advanced 2MP sensor (1920x1080 pixels with a 16:9 form factor), achieving an extra-large field of view (FOV) on the horizontal axis that competes against 3MP readers.
Matrix 320 is complemented by Datalogic's Matrix 120 and Matrix 220, further establishing the company's world leadership in stationary industrial scanners.
"The Matrix 320 reader provides the highest market application flexibility due to its modular design and a reduced number of models with a complete portfolio of lenses, lightings, filters and accessories," says Mr Giboney.