THE DANGERS OF CHEAP INDUSTRIAL TYRES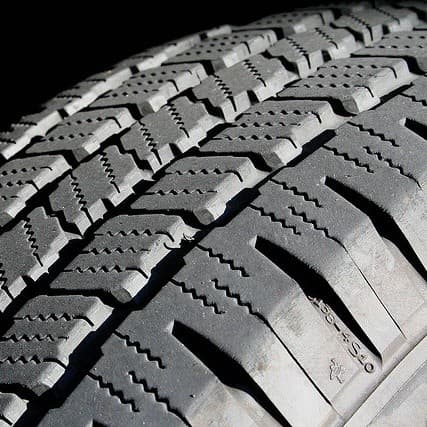 The costs of running small and medium sized business are significant, and business owners need to work hard to ensure that their doors stay open.
The costs of material such as forklift and skidsteer tyres can be a substantial portion of your expenditure, so it's important to reduce those costs where possible. However, business owners need to make purchasing decisions based on value, not just price.
Choosing the cheapest industrial tyres available may seem like an easy way of reducing costs, but in all likelihood, they will end up costing more than high-quality forklift tyres.

Cheap industrial tyres
Cheap forklift and skidsteer tyres are always going to be of a lower quality than premium forklift tyres. In order to lower the sale price of the tyres, the manufacturer must use lower quality materials and processes. These include:
Narrower tyres which use less rubber
Two-stage compounds instead of three-stage
Low-quality rubber
This kind of manufacturing produces tyres that are less stable, have a harsher ride, and wear out more quickly.
Using cheap forklift tyres will end up increasing running costs. Since the tyres will need to be replaced more frequently, not only will this negate the saving made by choosing the cheaper tyre option, but it will also increase vehicle downtime while the tyres are being replaced more often.

High-quality industrial tyres
Using high-quality forklift and industrial tyres has the potential to improve efficiency and reduce your running costs.
Ensuring that forklifts, skidsteer, and other industrial vehicles are operating as intended is an essential part of keeping business processes efficient and cost effective. Using high-quality industrial tyres is a key part of the best practices for your vehicles, along with regular servicing and preventative maintenance as per the manufacturer's guidelines.
Specialised industrial tyres
As businesses grow larger, having efficient processes becomes more and more important. In a large operation, seemingly small efficiency improvements can make a significant difference to costs and revenue.
Using the correct tyres for specialised industry applications is one way of the ways to maximise the efficient use of industrial vehicles. Alongside efficient operations and logistics, ensuring that your tyres are perfectly suited for their environment will ensure that your business is able to make the most of its vehicle assets.