DAF PUMP SAVES ENERGY AND CAPITAL COSTS
13-04-2015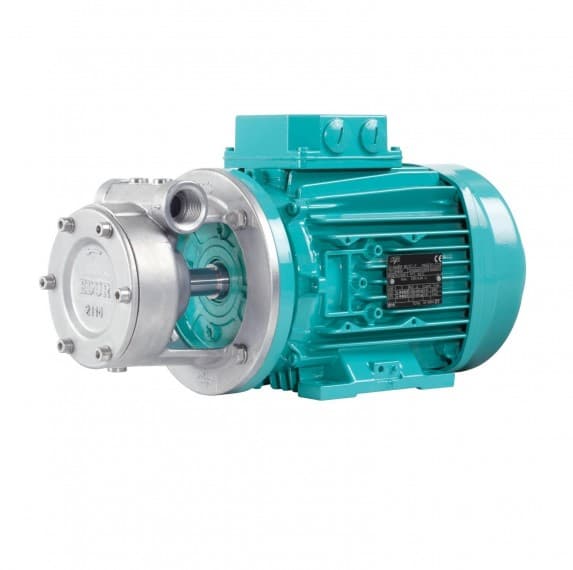 A single DAF pump can replace the entire air bubble system on Dissolved Air Floatation (DAF) plants, says leading supplier, Hydro Innovations.
Hydro's Edur Multiphase pumps draw in air through a "snorkel" in the suction line, sheer the air, then feed it into the DAF plant, producing a discharge stream into the tank that is laden with 30 to 50 micron air bubbles.
The DAF system normally consists of a wastewater tank, compressor, air saturation vessel, and effluent pump.
The effluent pump draws effluent from the tank and pumps it into the air separation vessel.
A compressor also pumps air into this vessel.
The air/water mixture is then fed back into the wastewater tank where fats and oils and other small wastewater particles attach to the bubbles, which rise to the surface of the tank, where they are mechanically scrapped away.
Because the Edur Multiphase pump can produce its own micro-bubbles, asset owners can do away with the compressor, the air separation vessel and any control and/ or ancillary components for these items.
This has a major impact on what asset owners need to pay for their plant.
The Edur Multiphase pump is also an efficient alternative.
For example, when used in the paper industry in Germany, energy costs were reduced by up to 65 percent.
And because there is less equipment to maintain in the Edur system, maintenance costs are reduced.
Edur multiphase pumps can deliver flows from 1 l/s (for smaller DAF plants) to 15 l/s (for larger DAF plants) and produce pressures to 12 Bar.
Hydro Innovations
Ph: 02 98981800