Published 25-08-2020
| Article appears in August 2020 Issue
D-LINK SENDS NET SPEEDS FULL THROTTLE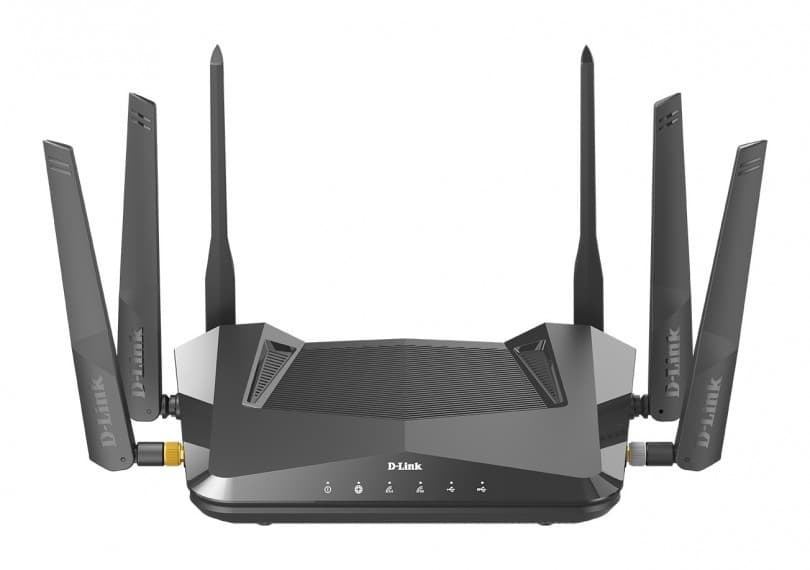 D-Link A/NZ has taken internet speed into hyperdrive with the launch of its two newest EXO AX Series Wi-Fi 6 routers.
The DIR-X1860 AX1800 and the DIR-X5460 AX5400 take Wi-Fi 6 capabilities and benefits to new levels, providing a quantum leap in capacity and bandwidth to support more devices at once across your home.
By combining high-speed 802.11ax Wi-Fi (otherwise known as Wi-Fi 6), dual-band technology and gigabit Ethernet ports, both routers provide a seamless networking experience with the highest degrees of speed, range and flexibility.
"By combining the very latest Wi-Fi 6 technology into our latest range of EXO AX Series routers along with our easy-to-use D-Link Wi-Fi installation and management app and our award-winning 24/7 free technical support, it's an easy choice for customers to upgrade to the latest Wi-Fi technology in their home," says Graeme Reardon, D-Link AN/Z's managing director.
"With all the latest phones, tablets and smart home devices now coming out that have Wi-Fi 6 built-in, it's a great time to upgrade your home network and supercharge your home network speeds while increasing your Wi-Fi coverage too."
The DIR-X1860 and DIR-X5460 bring forth a host of new technologies to create the best wireless networking experience to date, fully utilising both 2.4GHz and 5GHz bands.
They sport 1024 QAM to boost throughput to devices by up to 25 per cent and 160MHz contiguous channel width for even more bandwidth.
All this adds up to ultra-fast combined speeds of up to 5400 Mbps (600 Mpbs on 2.4GHz + 4800 Mbps on 5GHz) for the X5460 and 1800 Mbps (600 Mbps + 1200 Mbps) for the X1860.
Built-in power amplifiers and beamforming extends the reach of your Wi-Fi and directs the signals specifically to other Wi-Fi devices over even larger areas than ever before while supporting six simultaneous streams, easily handling all the connected devices you can throw at them, all at the same time.
Gigabit Ethernet LAN and WAN ports allow you to maximise your Internet connection and futureproof your speeds. The built-in Quality of Service (QoS) engine allows you to prioritise traffic to your preferred client, ensuring that your favourite devices receive optimal bandwidth.
The routers are more efficient too thanks to BSS Colouring, which makes transmission unique by 'colouring' them with their own code. This results in less interference and more range in congested Wi-Fi environments.
The DIR-X1860 AX1800 and DIR-X5460 AX5400 Wi-Fi 6 Routers are available now from D-Link's website and all authorised D-Link partners and retailers across Australia and New Zealand.