Published 18-08-2020
| Article appears in August 2020 Issue
D-LINK'S OFFERING TO THE GODS OF WI-FI SPEED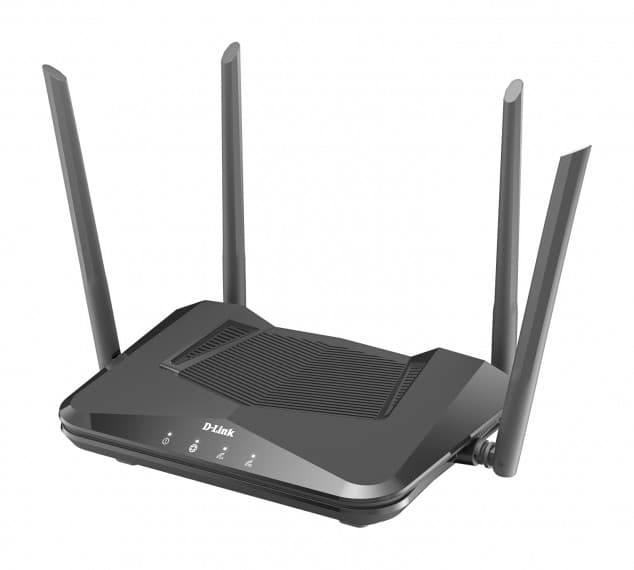 Just when you thought it was safe to get on the Wi-Fi, there's another performance upgrade pending. Wi-Fi 6 is the next generation of everyone's favourite wireless connectivity medium, this time designed to future-proof against the rise and rise of streaming as entertainment.
Wi-Fi 6 takes wireless internet to a new level by not only upping speeds but spreading it more efficiently across the multitude of devices connected to your network. No longer will your phone start to chug once the kids are on Netflix, thanks to the magic of Wi-Fi 6.
But even though Wi-Fi 6 may be available, it doesn't mean your network is ready to handle it. You thought there wouldn't be a catch?
Your router likely wasn't designed with Wi-Fi 6 in mind, so to take advantage of the latest and greatest, you'll need to upgrade. So far, Wi-Fi 6-capable routers have been at the pricier end of the scale, but D-Link has sought to change that with its entry level-priced EXO AX1500 Wi-Fi 6 router.
Sleek, efficient and ready to rock straight out of the box, the dual-band AX1500 provides a gateway for the fastest internet to date to bring smart homes to life.
Emphasis on the homes. The AX1500 is best suited to a home or small office rather than a larger enterprise and will comfortably provide Gigabit NBN to your devices.
Setup is simple; the AX1500 is plug-and-play out of the box – as long as you've done your homework and have your ISP details on hand. Once the setup process is complete, you're likely to notice an immediate uptick in speed…unless you're using older hardware.
Yesterday's gadgets require you to enable the Always Broadcast option to keep things running smoothly, while the latest gizmos won't have any trouble.
That's especially true in the case of Google Assistant or Alexa, which you can use to control the AX1500 with your voice. Sometimes it helps to talk it out.
Speeds are fast on the 5GHz band – up to 1200Mbps in fact. For the 2.4GHz band, it's not quite as breakneck. Users of older gear will enjoy a leisurely paced 300Mbps; it won't set records, but it's enough to get the job done.
For those after a hardwired experience, the AX1500 features four 10/100/1000 Mbps Gigabit Ethernet LAN ports. It makes the rear of the router less frightening than some of the higher-end options on the market but may seem a little bare-bones to techies.
It's also worth noting that unlike many higher end routers, the AX1500 lacks malware protection. It's likely not a deal-breaker for many – there are plenty of malware safeguards out there – but it's a bit of a surprising omission.
On the other hand, D-Link has opted to make automatic firmware updates an option, which will come as a relief to those sick of having to update even their toothbrush before their day can properly begin.
So what's the bottom line if you want to get onto Wi-Fi 6 but you're intimidated by the bleeding edge of router technology? Simply put, D-Link's AX1500 is a safe bet.
Ultimately, it does what it says on the box - better performance than what you probably have already, next-gen speed (it does facilitate Wi-FI 6), exceptional capacity for devices (it can handle an average household's worth of devices without struggling) and backwards compatibility for older devices (with the caveat of slower speeds) – and it does these things with minimal fuss and user effort. For many, that's all that's required of the latest technology.
If you're expecting speed miracles, you may want to wait a little longer, but for those with a new Gigabit NBN connection, the AX1500 is an ideal (and relatively inexpensive) Wi-Fi 6 starter kit.