CYLINDERS LIFT IN AGGRESSIVE MANUFACTURING ENVIRONMENTS
08-11-2017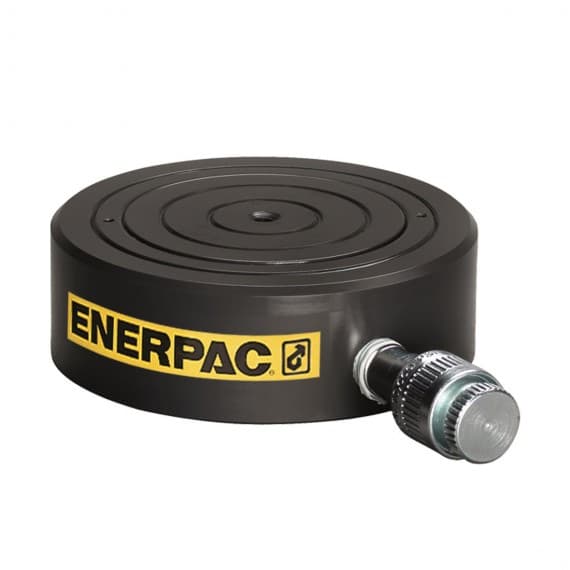 Enerpac has boosted its hydraulic lifting portfolio with the addition of two series of ultra-flat high-tonnage cylinders designed for harsh conditions that require low clearance, especially in industrial maintenance and construction applications.
Both rated at 700bar, the CUSP-Series has a 10 to 1000t capacity, a 7-17mm stroke and an integrated tilting function, whereas the CULP-Series has a 10 to 50t capacity, 6mm stroke and an integrated stop ring.
The cylinders feature nitrocarburised surface treatments for superior resistance against corrosion and side loads in a wide variety of harsh conditions, including mining and energy, oil and gas, maritime, and aggressive manufacturing environments.
The new cylinders are complemented by Enerpac pumping solutions proven throughout Australasia for applications prioritising speed, control, intermittent or heavy duty. Pumping solutions include P series hand pumps, XC series cordless pumps, XA series air driven pumps, ZU4 series portable electric pumps, ZE series electric pumps and SFP series split flow pumps.
Enerpac Australia
02 8717 7200
www.enerpac.com.au