CYBER SECURITY GROWTH CENTRE CREATES OPPORTUNITIES
09-07-2018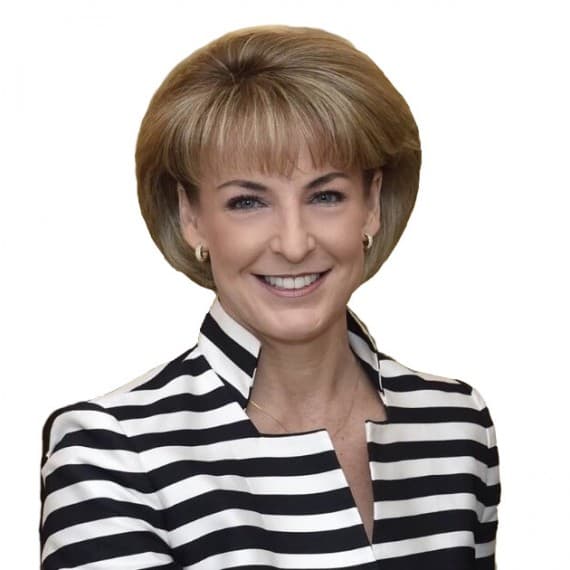 Cybercrime is a potential threat to just about anyone who has any form of interaction with a computer. Or even a phone.
We store and share our personal information on an increasing number of devices. These technological advances offer fantastic benefits to our quality of life and productivity. But they also present new types of vulnerabilities to us as individuals and as a nation.
Losses from cybercrime are estimated to cost billions of dollars to the international economy each year. In fact, according to Lloyds of London, poor cyber security costs the world about $400 billion annually.
This trend presents its own opportunities. Providing products and services for good cyber security is a big business these days: the global cyber security market is currently worth more than US $71 billion – and it's constantly growing.
It's also a major priority for the Australian Government. Strong cyber security underpins Australia's economy, protecting the information, ideas and finances that flow across each and every sector. It is a fundamental element of our prosperity and confidence and is vital for our national security.
Getting cyber security right will mean Australia can capture more of the benefits the connected world offers. The rapidly expanding cyber security industry also presents opportunities for clever, talented and entrepreneurial Australians to get involved.
To create opportunities for industry in this sector, and to enable the growth of other sectors, the Government established a Cyber Security Growth Centre in 2016 to grow and strengthen Australia's cyber security industry.
The Cyber Security Growth Centre – known as AustCyber – is leading the development of a vibrant, globally competitive cyber security industry that both contributes to Australia's economic growth and helps address the threat of cybercrime.
AustCyber is one of six Industry Growth Centres that have been established to build Australia's capability in sectors of competitive strength and strategic priority.
The growth centres are enabling Australia's transition to smart, high-value and export-focused industries, and the Government will invest $238 million in the growth centres over the next four years.
In the year-and-half it's been operating, AustCyber has chalked up numerous achievements.
It's taking Australian companies overseas on important international trade delegations, including Australia's biggest ever cyber security mission in partnership with Austrade in April 2018.
The AustCyber-Austrade mission went to the east and west coasts of the USA and facilitated engagement with hundreds of potential customers, investors, and advisers.
AustCyber has also been focused on giving cyber security companies the best possible opportunity to secure new customers at home.
It has hosted a series of successful "pitching" events, giving some 30 cyber security companies the chance to directly pitch their innovative solutions to government and business representatives.
The most recent event took place in early June. Seven firms pitched solutions ranging from next generation authentication to cyber security skills and education platforms to government officials in Canberra.
Education and training are vital for developing a pipeline of cyber security professionals.
AustCyber has been working with a number of TAFE organisations to develop a nationally consistent cyber security curriculum.
This is the first time a TAFE curriculum on any subject has been coordinated at a national level and it will help to ensure that Australia can meet its cyber security workforce demands into the future.
Creating a thriving cyber security industry is critical for the whole country, and we will only achieve this by collaborating across borders.
That's why AustCyber has partnered with state and territory governments to roll out a national network of cyber security innovation nodes. For example, my home state of Western Australia will host a node focusing on critical infrastructure, cybercrime and big data.
This will leverage the cyber security research expertise of Edith Cowan University in Perth, as well as the local cyber security industry.
Australian cyber security success stories include QuintessenceLabs, a Canberra-based IT security firm with a branch office in Silicon Valley.
It was the world's first company to harness some of the quantum properties of lasers to safeguard sensitive data.
It works closely with researchers at the Australian National University and was named Australia's most innovative small company by the Australian Information Industry Association in 2014.
AustCyber is helping to ensure that many more innovative Australian companies follow in their footsteps by bringing the next generation of cyber security technologies to market and exporting them worldwide.
This will create new high-skill jobs, boost export revenue and turn our country into a global leader in cyber security.
Australia's cyber security sector has enormous potential. AustCyber is helping the nation realise this potential, as well as helping to safeguard our cyber security. And that's great news for Australian industry.
Senator Michaelia Cash is the Federal Minister for Jobs and Innovation.