Cutting Red Tape: A Green Light for Business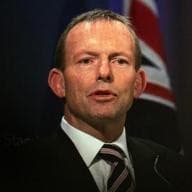 The Australian Industry Group has welcomed a pledge by the federal Coalition to reduce "the onerous and growing regulatory burdens on Australian businesses." 
"The present mountain of regulatory requirements cost business time and money and hold back our productive potential, said Ai Group Chief Executive Innes Willox.  "Reducing these burdens has the potential to free business effort permitting greater focus on lifting performance and competitiveness."
The Coalition, if elected at the forthcoming election, is committed to removing regulatory burdens on Australian small business.
This includes ongoing rationalisation of the stock of regulation and a commitment to introduce more rigorous Regulatory Impact Statements, including explicit cost benefit analysis, before imposing new regulatory requirements.
Mr Willox described the initiative as "a major step forward."
"It is an initiative we have been seeking for several years," he said.
According to AiGroup research, regulatory burdens rank as a leading barrier to commercial success. 
Any move to cut red tape would be a major positive not just for Australian businesses, but also for employees and consumers, who could expect a boost in productivity and business performance, Mr Willox said.
He said the Coalition's commitment to give a greater focus within COAG on reducing regulatory obligations is a also a positive move.
"A very large proportion of regulatory burdens are imposed by state, territory and local governments, Mr Willox said. "The extent of duplication between the various jurisdictions under current arrangements is a major source of frustration particularly in the area of environmental regulation.  Sensible and responsible outcomes in the area of environmental protection for the broader community can be achieved by smarter and more streamlined approaches to regulation and reporting requirements."