CUTTING EDGE EFFICIENCY WITH PERFECT PRECISION
29-03-2018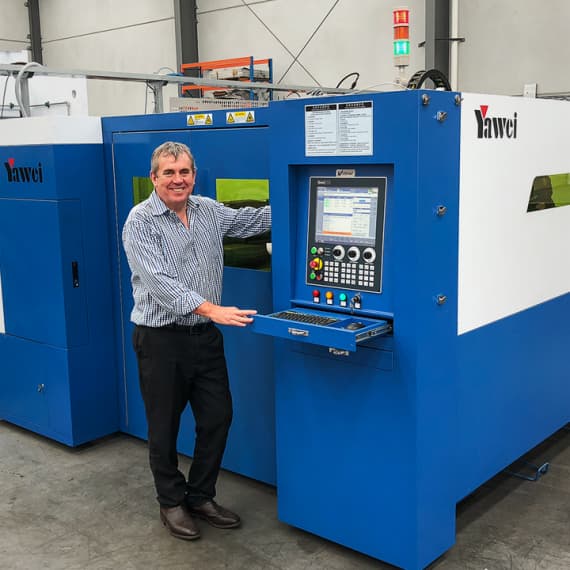 The acquisition of a Yawei HLE fibre laser from Applied Machinery has enabled Wildcat Industries to improve its production processes and become more competitive.
Jon Flynn is the Managing Director of the Dandenong-based manufacturing company, and he says that the decision to buy a Yawei fibre laser from Applied Machinery was an easy one.
The Yawei HLE is constructed on a rigid frame using high quality components, such as a 2kW IPG fibre laser source, a Swiss Raytools cutting head and a German Beckoff CNC control system.
According to Jon Flynn, the new machine has revolutionised his company's operations, allowing them to produce parts to much higher quality standards.
What's more, it has made him more competitive in the marketplace, saving materials and time, and adding the ability to work with other metals such as titanium and stainless steel.
Applied Machinery
03 9706 8066
www.appliedmachinery.com.au