CUTTERS INCORPORATE DOUBLE-SIDED ROUND INSERTS
20-07-2017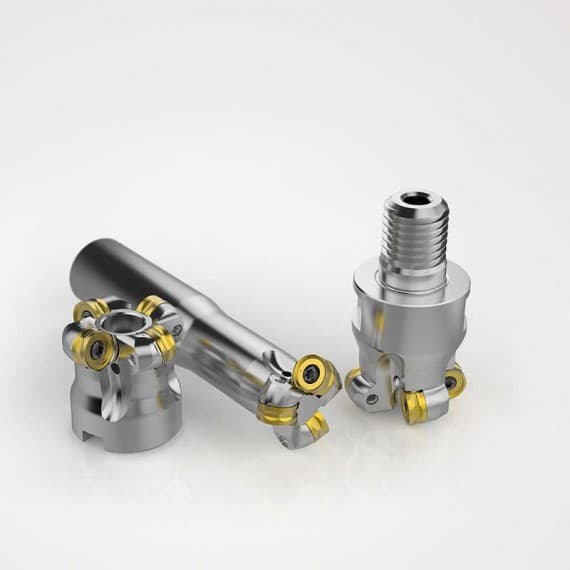 The latest R217/220.28 cutters, newly released by Seco Tools, incorporate double-sided round inserts to deliver cost-effective performance and increase productivity.
Double-negative-positioning pocket seats allow for an extra insert per diameter for enhanced cutting capability and significant gains in productivity when compared with the existing R217/R220.29I. These pocket seats also enable safe and user-friendly indexing to save time and provide trouble-free operation.
The new cutter performs face milling, slotting and contouring in ISO M and ISO S materials, as well as some difficult-to-machine ISO P materials, such as martensitic stainless steel. It thrives in z-levelling applications and is ideal for machining turbine blades for the aerospace and power generation segments.
The range for R217/220.28 includes diameters from 32 to 80mm in PVD and CVD grades. It is available in two geometries in normal and close pitch versions with an insert size of 12.
Seco Tools Australia
1300 55 7326
www.secotools.com/au