CUT NOISE AND SAVE COSTS WITH CAA NOZZLES
01-09-2016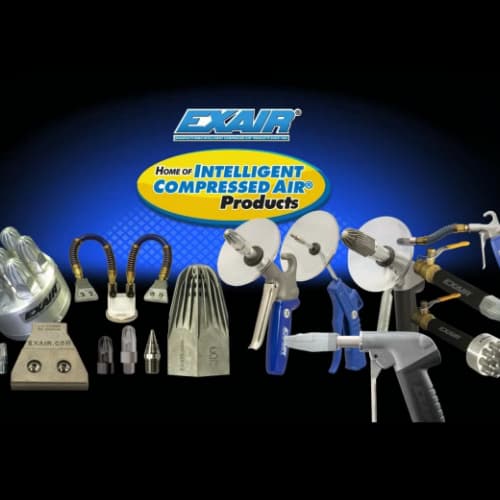 Most plants are extremely noisy, and a lot of the noise can be attributed to compressed air blowing out of drilled or crimped pipes, outdated air nozzles, and forceful air guns.
If you would like to help your company reduce the noise and energy costs, take a walk through the plant and see where the noise is coming from.
You will likely find that some of the machines that your company purchased incorporates the least expensive method for blowoff, cooling or drying, simply to keep their machine cost down.
The machine manufacturer leaves it up to you to fix the noise and maintenance issues, however!

Whether it is something your company bought, made, or brought in on OEM equipment, you will find that replacing those old air nozzles and air guns with EXAIR Super Air Nozzles and EXAIR Safety Air Guns will dramatically reduce the noise.
Further, the purchases can pay for themselves in just a couple weeks!
This brief video shows how the wide range of Super Air Nozzles and the Safety AIr Guns that use those nozzles can make help your company drastically cut energy costs.