CUT IN-HOUSE WITH PRO-PLAS CNC
07-05-2018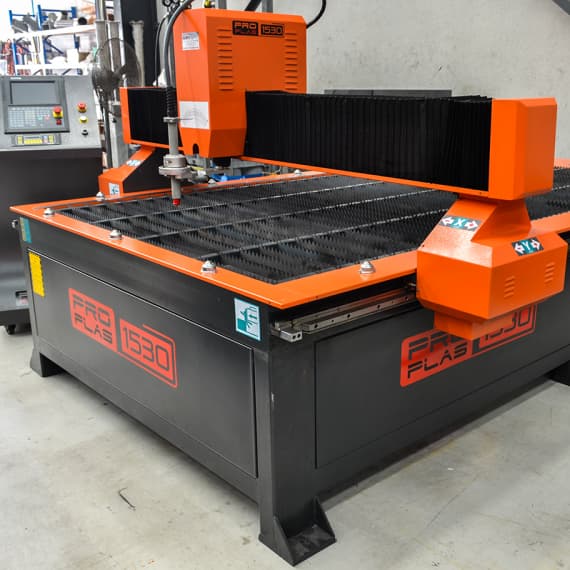 Applied Machinery has a range of high-quality CNC plasma cutting systems that makes in-house sheet-metal profiling a viable option for almost any business.
The Pro-Plas series of plasma cutters are complete packages, with industry standard Hypertherm Powermax plasma sources and Fastcam Professional software as standard.
There are systems to suit all requirements and budgets, with sheet capacities from 1500 x 3000, up to 2000 x 6000mm, and plasma sources from 45 to 125A.
The Fastcam software is the perfect complement for profiling, making it simple for users to get started producing high-quality profiles quickly, accurately and with minimum waste.
All new CNC plasma cutting systems from Applied Machinery come with starter pack of consumables valued at $300.
Applied Machinery
03 9706 8066
www.appliedmachinery.com.au