CUT COSTS WITH COMPACT META 2C LASER CUTTER
30-09-2014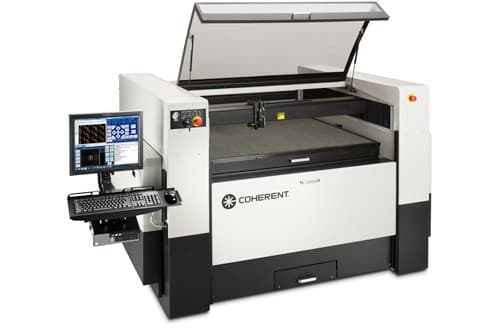 Laser cutting requires precision, consistency and reliability.
Without these three traits, the job you do will likely be a crude example of the job you could do.
So when looking at tools, you need to find a flexible system that is cost effective and suited to use in the laboratory, job shop and production floor.
META 2C, from Alfex CNC, features diverse capabilities for processing a wide range of materials, and for performing tasks ranging from through cutting to kiss cutting and engraving.
META's platform capabilities will help you achieve rapid payback on the purchase price due to its exceptional value.
The Coherent META 2C is a compact, powerful and flexible laser cutter that is designed to be accurate and easy to use on non-metal materials.
With a cutting area of 48" x 48" (1.23m x 1.23m) and 12" (300 mm) of Z travel, it's capable of cutting a wide range of plastics and organics as well as other materials in a production environment.
Built on a sturdy, lightweight steel frame, the META 2C laser cutter has excellent accuracy and repeatability.
Simple user interface and job loading software also simplifies the work set up and increases productivity.
The technology employed by META offers nearly 50 percent greater inherent electrical efficiency than the fast flow lasers commonly found in most other laser machine tools, making them more economical to operate.
Alfex CNC 
Ph: 1300 20 15 10