CUSTOMISED ERGONOMIC WORKSPACES FOR INDUSTRY
12-01-2015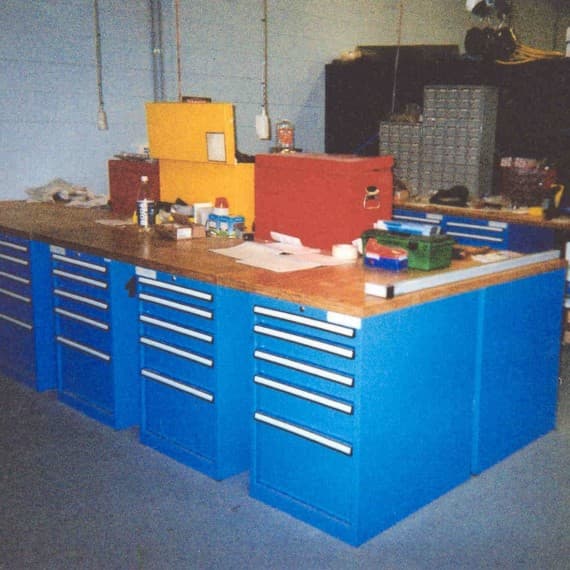 Workplace ergonomics specialist ActiSafe now provides a service for customising new work stations to accommodate technical and assembly staff across all major industries.
ActiSafe's Actiwork ergonomic worktables reflect end-user design specifications very closely and are offered in an extensive range of modular options to suit various needs for any operation.
The option to undergo a consultative process with ActiSafe helps cover all the little details essential in getting the most out of an investment in the technology.
ActiSafe's ergonomic equipment can be used as multifunctional workbenches by a company's in-house technical team for test and repair of electronic equipment, general assembly, as tough workstations and generally anything that needs to be done on an industrial table top.
Optional lockable compartments also allow staff to store their own specialist tools securely on site to relieve them the burden of transporting such equipment to and from the workplace.
Timber work-surfaces provide a good level of solidity and strength without the excessive weight of stainless steel equivalents this industry has mostly used in the past.
Assembly equipment, computers, telephones, and other tools can all be ergonomically, integrated to increase performance and productivity, while decreasing work-related stress and potential for injury.
ActiSafe's modular characteristics, easily integrated add-ons, and potential to be re-arranged and adapt to new demands will allow any end-user to evolve with the changes that inevitably occur in all industries.