CUSTOMISED CASTORS CREATE BRAND AWARENESS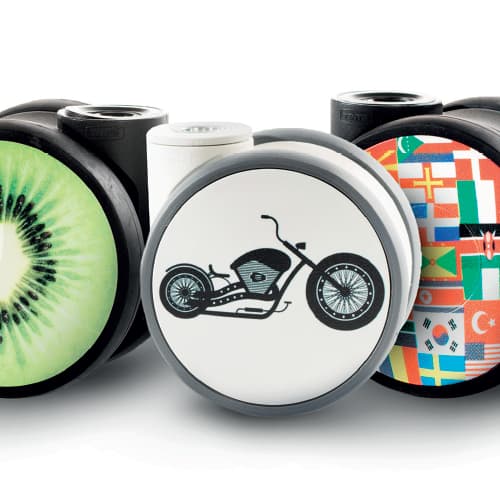 The Linea range of castors from Tente can be custom designed for any application, with coloured caps to suit any décor.
They can also be produced with custom designs and logos to create brand recognition that always remains on display.
Linea castors are available in 65, 75 and 100mm sizes, with both swivel and swivel brake options. Plate, threaded stem and circlip-type fittings are available.
These castors are ideal for trolleys, chairs, bookstands, school furniture and any other product where the manufacturer's brand needs to stand out.
Plain coloured caps are readily available. Caps involving custom designs and logo printing involve a short waiting period.
Tente Castors & Wheels
1300 836 831
tentecastorsandwheels.com.au