CUSTOMER SERVICE ROBOT LEADS INNOVATIVE TECHNOLOGY AT AUSPACK
06-03-2017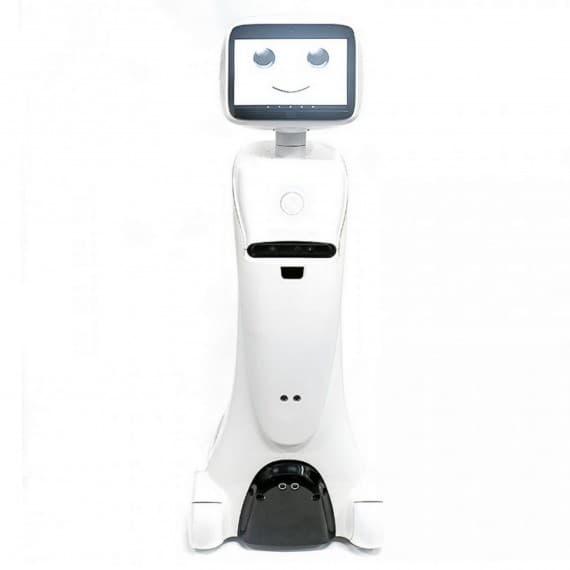 An intelligent social robot called AMY A1 will greet visitors as they walk through the door at AUSPACK 2017 this week (7th to 10th March) at the Sydney Showgrounds.
AUSPACK organiser Anne-Marie Mina says: "If a visitor has limited time to spend at the show and needs to know where something is, AMY can tell them where that is. Or they might want to know where the meeting rooms are. Or they might just need to know where the toilets and food area are without wandering around first. AMY will help both visitors and exhibitors alike with this information."
"AUSPACK is Australia's most innovative event for the processing and packaging industry and AMY is all about enhancing and enriching people's experiences there."
AMY is brought to AUSPACK by Exaptec and sponsored by Matthews Australasia.
Lester Nichol, Managing Director of the coding and labelling specialist, says: "Matthews always aims to be at the cutting edge of technology, and AMY is clearly leading the way here with its friendly, responsive face and voice, and powerful screen and computer that enable intelligent social interaction."
"Just like this augmented customer service at AUSPACK, Matthews is always looking for innovative ways to help customers, and not just through different technologies, but with new avenues and developments that enhance our levels of customer service. We're very pleased to be the exclusive sponsor of the AMY A1 robot, it will be an exciting customer service aid at AUSPACK this year."
Anne-Marie Mina says the pioneering robotic technology continues to build on the wide range of technology to be demonstrated at AUSPACK.
"As well as the many robotics exhibitors, there's also our very exciting augmented reality, or AR, initiative. This has seen AUSPACK team up with AR specialist Omniverse Foster and Yaffa Media brands PKN and Food & Drink Business, to deliver a unique direct marketing experience for AUSPACK. The physical-to-virtual promotion takes people (before they even arrive at AUSPACK) 'beyond the box' into an immersive experience of what the exhibition has to offer."
"AUSPACK 2017 is the biggest Sydney show ever in terms of exhibitor numbers, brands on display and space occupied. It's also the biggest in terms of the amount and type of technology. AMY is part of that vast technology at AUSPACK and will make navigating this huge show easy for visitors."
"The technology on display at AUSPACK and the number of engagement points for visitors, will contribute to making this a very memorable, highly worthwhile experience for visitors and exhibitors alike."
Exhibitions & Trade Fairs
02 9556 7993
www.auspack.com.au