Customer service is the new marketing
31-08-2010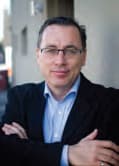 Marketing used to be the art of communicating a brand message about your product or service to, hopefully, the right audience at the right time and place.
However, today, whilst the business of crafting a brand hasn't gone away, marketing is now a ubiquitous 360-degree game focused on the quality and relevance of the customer experience.
In our social media world there's no value in communicating a blue sky brand promise, but delivering thunder and lightning thanks to ad hoc internal disconnections.
Leading analysts say there is a powerful correlation between customer ratings of "useful," "easy," and "enjoyable" and their loyalty
If customers find a product or service useful, usable, and enjoyable, they will want to buy it again, and are less likely to switch to a competitor.
Simple words aren't they, useful, usable and enjoyable?
However, few companies deliver.
Customer experience guru Bruce Temkin of the Temkin Group sums up the challenge:
"No matter how much money you spend on advertising, you can't convince customers that you provide better experiences than you do. It's amazing how little discipline companies have in their approach to customer experience while at the same time acknowledging it as both critical and broken."
Regardless if you are a small metal fabricator in the outer suburbs or are a big league multinational, your goal must be to deliver and sustain differentiated experiences that nurture loyalty.
The quality of your product or service is simply the price of entry into the race.
Today any technical differentiation is highly unlikely to be sustained for long.
Therefore, authentic brands must be more than just marketing slogans.
They must be the central nervous systems that align all employees and stakeholders with customers in the pursuit of a common cause.
In fact, talking about customer management is relatively straightforward.
The difficulty is in the execution and that's why superior experiences are powerful enablers of sustainable competitive advantage.
Of course the basics – training, technology and processes etc – must be synchronized. The core focus has to be on your management culture and organisational health.
And whilst efficiency is vital, it is does not necessarily mean that your customer experience is effective.
An experience is not effective unless it is remembered, branded and contrasted.
*For more insight into the changing world of marketing you can subscribe to Mitchell's blog: Disrupting the Marketing Game at www.mitchellmackey.com.au