Customer loyalty is the name of the game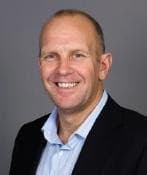 The beauty of working for a very large marketing communications business is that I get exposed to world's best practices and people through the global Ogilvy network.
One of those people is the Chief Operating Officer of the STW Group, Mr Chris Savage.
He runs a brilliant training course for the account managers (salespeople in ad agencies) on How To Become A Trusted Advisor.
In many parts of the advertising world there is not a lot of loyalty shown to agencies – if sales are crap, get rid of the agency. Fortunately, this is not so much the case in the B2B arena, but a very common attitude in the retail sector.
The key to maintaining long term clients in our industry is not only continuing to deliver great creative work, but also developing a relationship based on trust.
In my experience over the years this is a common platform for long term relationships across all industries.
So how do we train our people to develop trust based relationships and thereby improve loyalty and retain clients?
At STW we use a model called CRISP.
It is a simple model that is equally applicable whether you are selling marketing services, forklifts or widgets. It gives us a way to break down the different elements of trust to the point where we can build specific actions to develop better, deeper, long term relationships with customers.
CRISP stands for Credibility/Reliability/Intimacy/Self-orientation/Passion.
To become a Trusted Advisor, you need to do CRISP's five pillars brilliantly:
1. Build credibility – you must build a perception of credibility with your customers so they feel they can trust what you say, that you are genuine experts in your field, and are outstanding at what you do.
2. Build reliability – you must be perceived as totally reliable, and seen as a firm which delivers on its promises. You do what you say you will do. You communicate strongly and regularly with your customers. No surprises. On time. On budget. Honest. Genuine. True to your word.
3. Build intimacy – you must build a close, sincere relationship that extends beyond the day-to-day imperatives of getting great work done. The customer has to feel comfortable with you as people, and trusting of your intent.
As David Ogilvy said: "A client does not care about how much you know until they know about how much you care."
4. Avoid self-orientation (at all costs) – the customer must believe your every motivation is about them and their success. Your motives must be around delivering great outcomes for the customer. Never about self-serving interests. It's all about the customer ... always.
5. Deliver passion – do everything with enthusiasm and optimism. Be a "can do" person. Be a ray of sunlight in your customer's lives. Really care about that customer and its fortunes. Feel it in your heart.
Harold Burson, the founder of Burson- Marsteller, once told Chris Savage: "When someone hits my client with an ice-pick, I bleed."
So, what to do next?
Hold a session with your sales leaders and teams. Look at each of these five pillars. How do we build credibility with clients? How are we scoring today on this? How can we improve it? Then move on to reliability, then intimacy, etc.
Do it generally looking at how your business behaves, and then do a similar analysis, using the five pillars, against your key clients. How are we doing on credibility with client X? How can we improve that? What's the 50 Day Plan to do just that?
Now reliability- how are we scoring with client X on reliability? Etc. You get the picture.
Karl Boothroyd is the founder and CEO of IMA, a specialist B2B marketing agency. IMA is owned by Australia's largest marketing communications company, The STW Group. Karl can be contacted at karl@imadvertising.com.au or 02 4627 8011