CUSTOM WASHER MANUFACTURING FROM SWIFT METAL SERVICES
31-08-2015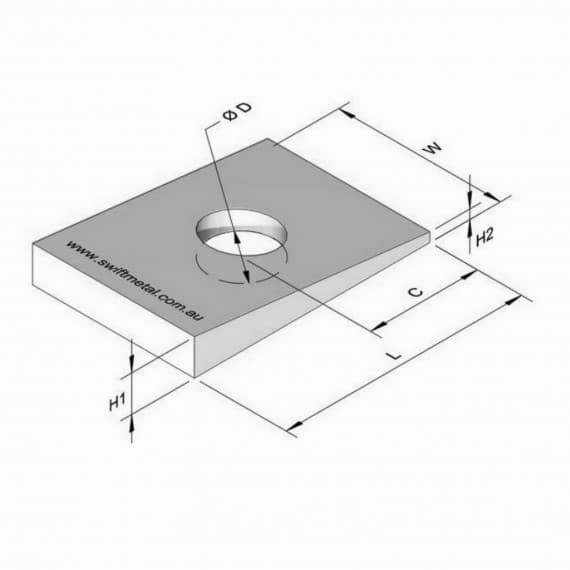 To accommodate nearly any commercial or industrial need, Swift Metal Services has manufacturing capabilities to produce custom washers including taper washers and non-standard square or rectangular washers.
Custom square and rectangular washers complement diverse fastening applications across a broad range of industries including automotive, construction, manufacturing and shop-fitting.
Swift Metal Services manufacture flat sided, rectangular and square washers, which are designed to prevent rotation and fit in restricted spaces that do not accommodate traditional round washers.
With cutting edge, profiling and forming machinery the actual washer shape is virtually limitless, but popular configurations include D Washers, C Washers and Rectangular D Washers.
Custom shaped flat washers including square washers can be pressed or stamped from most commonly available sheet materials.
The Metal Stamping process is also how Cup Washers and Countersunk washers are formed.
Bevelled and taper washers are typically machined from plate or flatbar in our automated machining centre with a huge array of sizes and shapes available.
For larger size taper washers where a long lead time is available, we also cast washers as a cost-effective alternative to machining.
Minimum order quantities can vary depending size but common MOQ is 200 washers.
Lead time to manufacture special washers depends on the complexity, but production lead time is typically 10-12 days from approval of washer drawings.
Contact Swift Metal Services to obtain a quote or to discuss your unique washer requirements.
Swift Metal Services
Ph: 1800 626 525