Published 09-05-2019
| Article appears in April 2019 Issue
CUSTOM SWITCHING PRODUCTS SOLVE REAL DESIGN CHALLENGES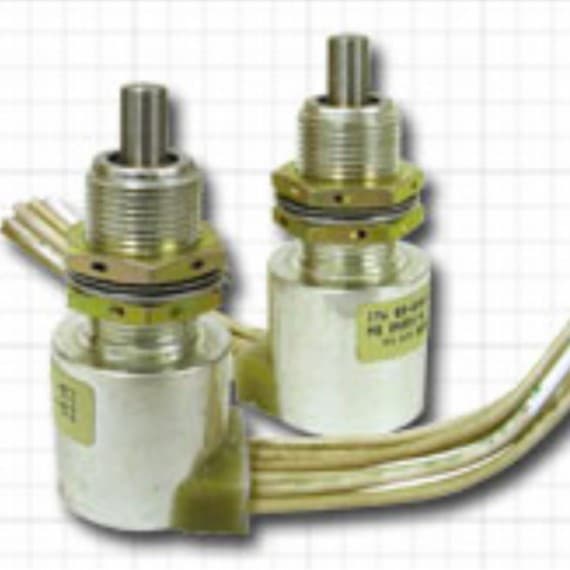 This customised ITW sealed switch gives an electrical indication to the system that a mechanical or hydraulic component is in the correct position
One aspect that differentiates ITW Switches from the market is the company's willingness and ability to produce customised switching solutions that will solve its customers' design challenges.
This willingness is demonstrated by the company's six-step plan that has been developed to ensure that the finished product truly does add value in meeting the needs of the customer.
The process begins with a face-to-face planning meeting at which the ITW Switches team listens to the customer and formulates an understanding of the customer's needs.
This understanding is passed on through the ITW Switches engineering team, which encompasses engineers with an extremely wide skill set across multiple industries and with wide ranging experience in the application of electromechanical and electronic technologies.
From this point, the project team will be formed from the ITW Switches engineers best suited to the application, and the project team will define the concept required for the application.
The chosen concept is then presented back to the customer, with a complete breakdown of the design benefits, the expected production schedule and a full cost analysis.
Only once the design is agreed does ITW begin developing prototypes, handing the design on to its dedicated in-house rapid prototyping team using desktop moulding equipment and highly skilled tool and model technicians.
Finally, on acceptance of the prototypes, the custom design is transferred to the appropriate ITW manufacturing facility for full production, testing and packaging, all to the company's ISO9001 quality standards.
For a distributor like Arlin, this willingness to produce fully customised products brings added appeal to the ITW Switches product line.
"It's all about supplying the customer with products that really do add value to their operations," says Anil Garyali, ANZ National Sales Manager for Arlin Components & Hardware.
"While we are well placed to supply any of the ITW Switches standard product line with accessories or modifications that will help customers with their assembly operations, the ability to go further and produce full custom designs to solve specific design requirements makes the ITW Switches product line all the more appealing – particularly for high-value applications," he adds.
And there is virtually no end to the customisation possibilities, whether it be improved sealing, high actuation forces, increased vibration resistance, the capability to withstand high G-forces, chemical resistance, or just a change of connector or harness.
Says Garyali: "Regardless of whether you are looking at standard products or a full custom design, one thing you can be sure of with ITW Switches is that you will be getting high-quality and reliable parts. And for Arlin that means we can really add value for our customers."
Arlin Components & Hardware
1300 362 191
arlin.com.au