Published 01-10-2019
| Article appears in October 2019 Issue
CUSTOM SHAFTS CAN BE CONFIGURED ONLINE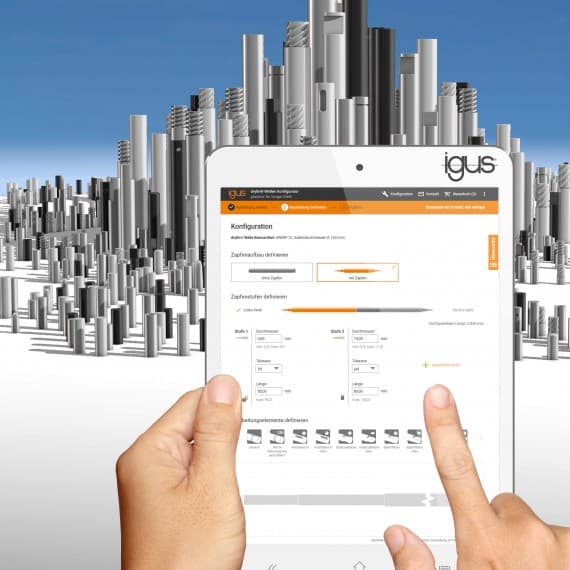 Designing the right shaft for an application is not easy without the right CAD software and in-depth technical knowledge. But now igus has developed a novel easy-to-use online tool in the form of the drylin shaft configurator.
In just three steps, the user can select the right shaft in the required length from a choice of seven different materials and finishes and with diameters from 6 to 50mm. The configurator then allows the user to machine both the main body and the ends with standard elements such as chamfers and grooves. The guide shaft can then be ordered directly from Treotham Automation.
In addition, the user receives the STEP files of their configuration as well as a dimension drawing for download – all free of charge.
In addition to hard-coated aluminium shafts, hardened or chrome-plated steel shafts, several hardened stainless-steel materials and VA shafts are also offered. The stainless-steel shafts are ideal for the food processing industry, while aluminium shafts are a lightweight and cost-effective alternative for mechanical engineering.
Treotham Automation
1300 65 75 64
www.treotham.com.au