CULTURAL CHANGE ON THE ROADMAP FOR MANUFACTURING GROWTH
28-11-2016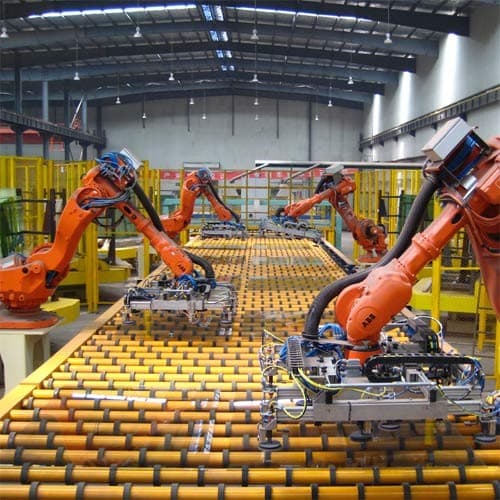 Australian manufacturing will need to undergo substantial cultural change in order to realise sustainable growth, according to the CSIRO in its Advanced Manufacturing Roadmap published today.
The 82-page report, which was compiled in collaboration with industry, government departments and researchers, highlights major growth opportunities for Australian manufacturing and proposes strategies that manufacturers need to adopt to exploit them.
In examining the comparative advantages and disadvantages faced by Australian manufacturers, the report highlights that the majority of Australian manufacturers are finding it difficult to escape a survival mentality. The resulting risk-averse culture is manifest as companies focus on the short term in order to ensure they will exist in the long term.
Recognising that Australia will never compete on labour costs, and highlighting that we are the least cost competitive of the world's leading export economies, the roadmap goes on to propose the technologies and strategies that can be applied to obtain growth in manufacturing over the short, medium and long terms.
The roadmap is all encompassing, and details changes necessary in industry, research and education. For example, it is certainly not the first such document to recognise the benefits of shifting educational priorities further towards science, technology, engineering and mathematics (STEM). However, it highlights the remarkable statistic that shifting just 1% of Australia's workforce into STEM roles, GDP could increase by more than $57 billion.
According to CSIRO Manufacturing Director Dr Keith McLean implementing the roadmap will require significant technological innovation by public and private research communities.
"The industrial landscape is changing fast. We need to start evolving with it," says Dr McLean. "Australian manufacturing has a strong, high-tech future. The research sector needs to focus on areas like sensors, data analytics, advanced materials, robotics, automation, 3D printing and augmented - or virtual - reality. Australian manufacturers must transform their businesses by investing in new knowledge, skills and practices."
CSIRO
www.csiro.au