CST moves to full local manufacture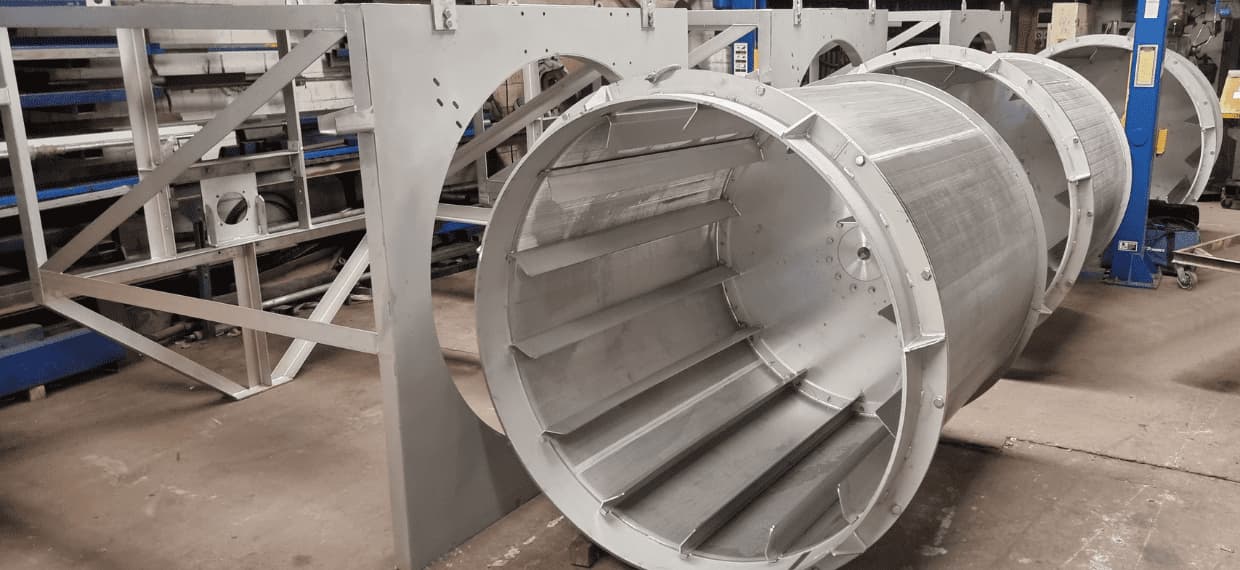 CST Wastewater Solutions will fully manufacture its rotary drum screen and screw screen/compactors locally to enhance quality and certainty of supply in Australia and New Zealand. The company has been a leader in municipal and industrial wastewater treatment for more than 25 years.
The move to total local production comes as intensifying supply chain issues interrupt, delay and lessen the supply of some of vital waste water treatment technology. These are key to the sustainability and environmental performance of industrial and municipal wastewater treatment plants and to their overall reliability in delivering services to entire communities.
CST Wastewater Solutions managing director Michael Bambridge told Industry Update that the switch to local production also enables his company to offer full stainless-steel products with world-respected standards of Australasian metals engineering. These replace carbon steel components and further improve corrosion resistance in harsh local environments. 
Such testing environments - in which the screens, compactors, and wedge wire and perforated drums are typically used - extend from municipal sewerage, waste management and water supply networks through to broad industrial uses. These include food and beverage, red meat and poultry, dairy and primary processing, including paper, agricultural horticultural and mining and resources waste management. It also includes process engineering designed to protect the environment against flooding, spills, water table and waterway damage.
"We have been moving progressively to local manufacture for the past two years now, to maintain quality leadership and guarantee reliable supply as COVID-19 has wrought havoc with imports. Shortages and erratic supplies have had a knock-on effect right through the wastewater engineering sector, so we took the decision early to give our customers an edge in quality and certainty.
"Not only does local manufacture deliver a more robust and low-maintenance product, and better whole-of-life-lifecycle value but it places the customer next to the source of supply for spare parts, future extensions and retrofits to boost performance long-term. This is a very important factor as more and more municipal and industrial organisations don't have the engineering services on-site to totally maintain and to repair equipment without delay if it needs rapid attention," Bambridge said.
He added that a very important additional advantage of the move away from cheap imports to local manufacture of superior products, is the boost local spending gives to this country's jobs and skills base.
"Everyone benefits, the customer gets a better product and greater certainty of supply; local suppliers,including, tooling, cutting and component makers - get the benefit of the local spend; and more local families get the advantage of more and better jobs."
According to Bambridge, "If it has taken a COVID-19 crisis to wake us up to the benefits to local manufacturing, then at least some good has been done by this plague that no-one wants."
CST Wastewater Solutions' screening equipment now fully designed and fabricated in Australia includes:
●               Internally fed Rotary Drums – Model RDs

●               In-Channel Horizontal Rotary Drum – Model FS

●               Screw Screens and associated equipment – Model SF
By Dawn Adams