CSIRO SCORES METAL ADDITIVE PRINTER IN EXCHANGE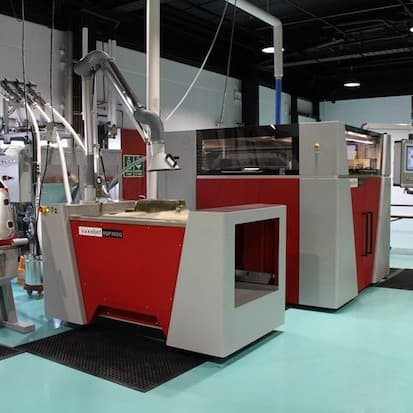 Once the purview of aerospace manufacturers and other heavy-industry manufacturers, metal additive manufacturing has exploded in popularity in recent years. 
Now, CSIRO has set up an exhange with Aurora Labs: Aurora Labs will supply the CSIRO with a small format metal printer, and metallic powders for use in production parts worth $100,000, and CSIRO will provide technical R&D services towards the Solution Centre, also worth $100,000. 
"This is an exciting collaboration, and we are incredibly pleased to be working with a tier-one partner such as the preeminent government research organisation CSIRO," said David Budge, Managing Director of Aurora Labs.
"The research agreement speeds up the development of our Solutions Centre, enhances our credibility, as well as endorses the technical performance of our technology. It also represents a significant advancement of Australia's additive manufacturing industry and demonstrates the commercial application of 3D metal printers to provide tailored, faster and cheaper components to a number of industries," he said. 
"Our Lab22 Innovation Centre is focused on helping companies harness the benefits of metallic additive manufacturing, which we believe creates enormous opportunities for innovative products to be developed and new businesses and jobs created in Australia," said Leon Prentice, Research Director, High Performance Metal Industries, CSIRO.
"We are pleased to be working in partnership with Aurora Labs to develop this Solutions Centre, and we look forward to its future success and impact on a range of industries. Aurora Labs is an important part of the Australian metal manufacturing value chain, and CSIRO's goal is to grow the entire 'powder to product' process in Australia."
The printer will be installed in CSIRO's Melbourne-based Lab22 facility.