CSIRO MAY ENGINEER THE 'PERFECT' DIET
18-07-2017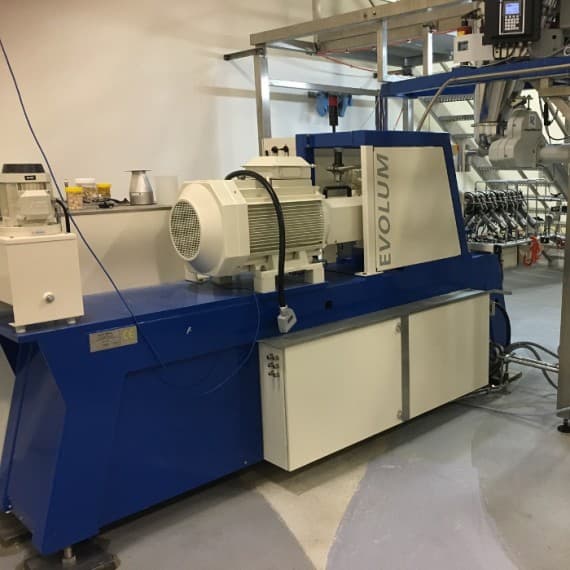 Part of the problem with dieting and nutrition is that everyone has different nutritional requirements. CSIRO is convinced that this problem, like many others, can be solved with a little bit of science and some trial-and-error. 
Dr Amy Logan is the team leader for dairy science at the CSIRO's food structure research group, and has just started a three-year study into the personalised fabrication of smart food systems.
The concept of 'smart food' revolves around taking real-time data from your body and tailoring your next meal to meet your specific nutritional requirements. According to the European Food Information Council, not only will it help to optimise individual health (by removing the vast knowledge barrier that prevents many people from eating a properly balanced diet), it may also work on a larger scale to "help prevent society-wide diseases such as obesity, Type 2 diabetes, cardiovascular disease, cancer, and malnutrition".
"The vision we have is that in 20 years time, someone would wake up in the morning, their physiological markers will have already been measured in a really unintrusive way, potentially through their sweat while they've been sleeping using biosensor technology," said Dr Logan. 
"It's already conveyed that information to a software system that's linked to this, what we're calling a 'food generator', that's sitting on their kitchen bench, and that will be what generates this structured food that has their nutrients for the day.
"They'll have their coffee maker, and their food generator. The beauty is they don't need to put much thought into it — it has already determined what they need. They can also put in information, so if you're going on a 10km hike that day, obviously your needs are going to be different."
Some companies have tried to do similar things with pre-packaged food replacements. The most notorious startup is Soylent, the American-based food replacement company that claims to provide most (if not all) of your nutritional and calorific requirements in a series of hydratable powders designed to be drunk, rather than eaten. 
These meal replacements are often referred to as 'sludge', due to their tastelessness and thin texture. Those who have tested meal replacements for long periods of subsistence say that while they rarely experience negative side effects, going without tasting and eating real 'food' is difficult. 
But Dr Logan said the end product for CSIRO wouldn't be any kind of sludge. Instead, they hope to take on the task of printing textured, solid food.
"We appreciate that while consumers are wanting that next level of nutrition, they still enjoy the mouthfeel, the traditions of eating a proper meal," she said. 
"We're doing the underpinning work at the moment to examine how we can structure these foods. We're looking at, as a basis, high-protein based foods, so there is a nice structure. We're looking at what the best mechanism would be, not closing any doors."
3D printing organic matter, however, is currently still a technology in infancy stages. Much development is expected before anyone is able to 3D print a full, satisfying meal.