CSIRO BRIGHTENS CHINA'S SOLAR PROSPECTS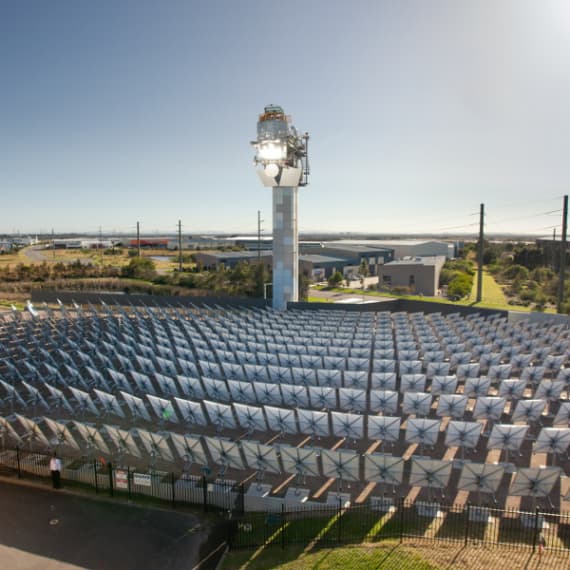 On the 6th December, CSIRO is set to sign a licensing agreement that will provide a Chinese solar company with the rights to Australian-designed concentrated solar power technology.
The company in question (Thermal Focus) is contributing to China's goals of producing 1.4 gigawatts of concentrated solar power by 2018, with further increases in the years beyond.
"To put that into perspective, Australia has 50GW capacity in all its power stations," said Wes Stein, CSIRO's chief energy research scientist.
This deal, which could be worth hundreds of millions of dollars, is focused on the technology behind solar thermal power.
Mirrors are used to focus solar power onto a collector, which then stores that energy in securely contained molten salts. This energy is then used to produce superheated steam and drive electrical generators. This is a cheaper alternative to battery storage.
CSIRO's patented technology uses an array of smaller mirrors, carefully controlled and adjusted to collect solar energy throughout the day.
"(Our low-cost high precision) heliostats can provide the concentrated power needed to heat molten salt in a receiver, but importantly, can also efficiently generate higher temperatures needed for the next generation of CST technologies," a CSIRO spokesperson said.
This move would potentially put China's use of concentrated solar power ahead of Australia's. Despite CSIRO pioneering new advances in solar technology, Australia has the capacity to produce just over 5GW of solar power per year, with further development plans uncertain.