CRUNCHING THE DATA: ARE WE UP OR DOWN?
03-07-2017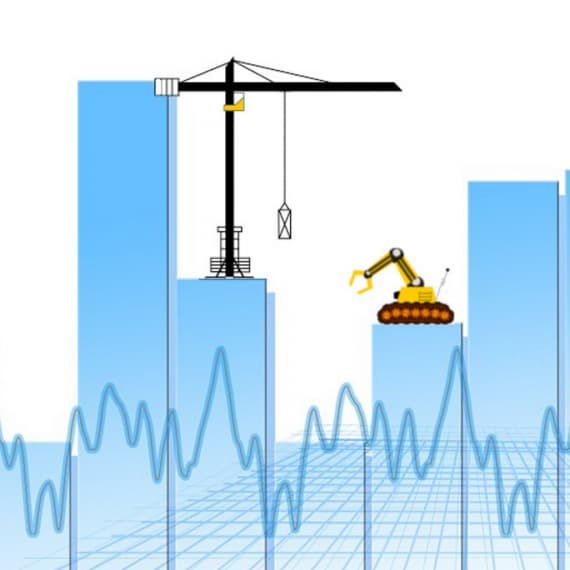 Are we shrinking, growing, or stagnating?
With all these headlines contradicting each other, it can be hard to tell. While one source can say that manufacturing has "continued its downward trend, with the tenth quarter of contraction out of the last eleven", another can proudly declare that manufacturing has "registered its eighth consecutive month of growth."
How do we resolve this?
The differing headlines are in part due to each source of statistics calculating their indexes by measuring different factors.
Industry Update relies on two primary sources: the AI group, a national industry association, and the ABS, our governing body of statistics.
The most obvious cause of disparity is the time between data points. Monthly releases, for instance, can show growth, but a longer-term snapshot shows a downward trend.
This is the case, for instance, with the statistics for manufacturing's small Printing and Recorded Media industry. While short term calculations show vast increases month after month for the last half-year, medium-term data shows the industry suffered an incredible drop at the beginning of 2017 from which it is recovering (hence the growth) and the longer term ABS data shows a consistent decrease over the last year.
Depending on the source of your data and the timescale you choose, you could claim that Printing and Recorded Media is growing dramatically, fluctuating heavily, or shrinking gradually. As an aside, this is the same reason that an economy can sharply contract without being in a recession: while Australia has undergone periods of contraction, a recession is defined by two consecutive periods of shrinkage, something we have not experienced for almost 26 years (a world record).
Another underlying cause is the fact that sources can measure very different things. While both Ai group and the ABS measure financial data, Ai group also measures various subindexes that are not covered by the ABS (such as new orders, supplier deliveries, and inventories), which instead performs deeper analysis on wages, hours worked, and statistics's relations to the GDP.
This can lead to a situation where the ABS reports manufacturing is contracting, whereas Ai group's measurements show a definite increase. Confusion can also arise over the use of 'decline' or 'down'. The Food, Beverage, and Tobacco industry, for example, is still growing, but reports can use different language to describe the same set of numbers. It is described as variously "contracting" and "still expanding"; while both labels are valid, the numbers show that while the industry is still growing, its rate of growth is definitely decreasing.
So, that all being said, where are we?
Manufacturing in Australia is in a period of overall slowdown, as the growth of large industries eases. Long term trends indicate slow growth, partly countered by recent short-term declines and the inevitable noise of medium-term fluctuations.
Also positive to note is that Australia still pushed a trade surplus of $555m in April despite the export fallout from Tropical Cyclone Debbie, which caused significant damage to transport and shipping infrastructure along coast of Queensland and directly cut our ability to export coal, coke, and briquette.