CROWN OPENS NEW CORPORATE HEADQUARTERS
28-02-2015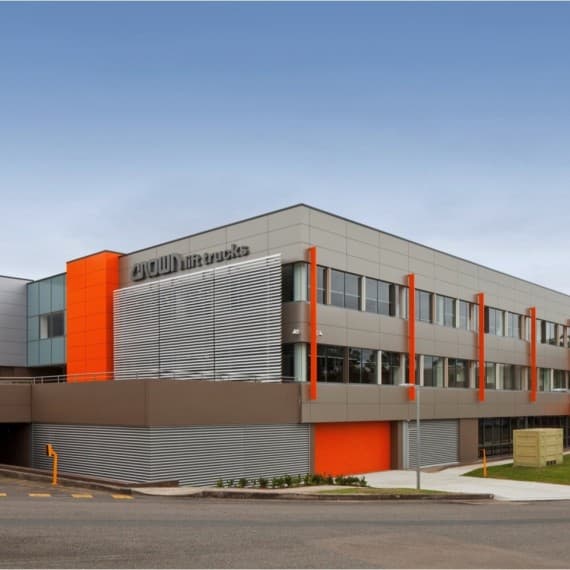 Crown Equipment in Australia recently completed a major relocation of its head office combining all of its departments under one roof in Sydney.
Crown, one of the world's largest material handling companies, had been previously operating from seven separate buildings.
The relocation will bring significant benefits to employees, customers and the environment, the company said in a recent statement.
The new corporate head office, located at Cooper St, Smithfield, accommodates Crown's current requirements with enough undeveloped land on the site to cater for future growth. 
The new corporate headquarters is environmentally sound, technologically advanced and employee-friendly, the company says.
Mr Paul Jackson, vice president, Pacific Rim, Crown Equipment, said the company had experienced more than a decade of continuous growth that saw it having to expand to various locations within the Smithfield area.
"We knew we had to go through a period where we would need to increase the number of buildings we operated from as we added staff and increased our range of services until such time as the perfect location became available for a total consolidation," Mr Jackson said. "We were constantly on the lookout for a major facility coming onto the market that would suit our purposes."
Crown found the new facility when Blackwoods, an Australian maintenance, repair and operational workplace requirements supplier, decided to relocate from Smithfield to Greystanes in Western Sydney.
"As an organisation, Blackwoods shared a number of key similarities with Crown in that they had a large workforce and a large stock of inventory. To accommodate these requirements, their facility was a blend of office, warehouse, parking and open spaces. It suited our needs exactly," Mr Jackson said.
The new head office facility is built on a 55,000sqm site comprising a 5,500sqm office complex, plus two warehouses of a combined 21,000sqm area, and a further 10,000 sqm of land for future development.
Staff are accommodated over three levels, with a main kitchen/lunchroom plus breakout rooms with kitchens on each floor. There are also five video training rooms, a dedicated service training room and three boardrooms, each capable of seating over 20 people.
There is also a new forklift driver training facility housed in a purpose-designed model warehouse where the company will now be running its registered training organisation (RTO) driver training and refresher driver training courses.
The fitout had many environmental considerations – carpets are made from new and recycled fibre, tinting is on all windows, and LED lighting is used where possible.
Mr Jackson said the new fitout gave Crown an opportunity to further implement its environmental strategies.
"And it now gives an even more cohesive experience between employees and customers to enhance our delivery of products and services to them and continue our status as Australia's number one lift truck supplier for electric lift trucks."