CROWN EQUIPMENT PUTS FOCUS ON TRAINING WITH NEW FACILITY
22-10-2015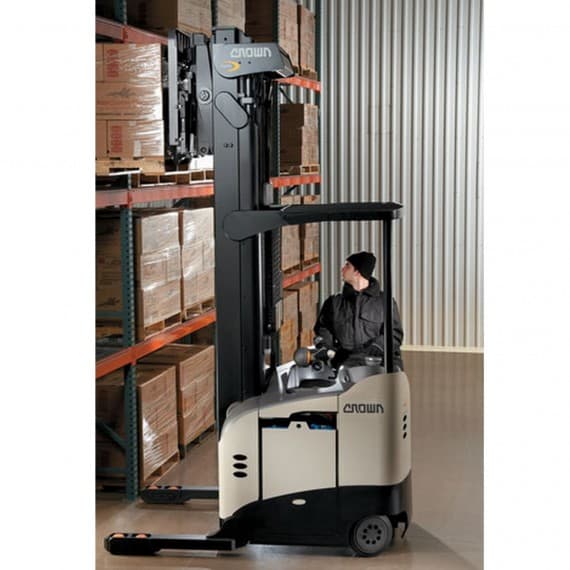 Crown Commercial Training, a division of Crown Equipment Pty Ltd, is a leading Australian industry registered training organisation (RTO), providing licensing and refresher driver training courses across the country. 
With the completion of the company's new corporate head office in Sydney, its training program has been taken to a new level.
With about 65 percent of all licence training done in-house at a Crown facility, the opportunity offered by designing a new corporate headquarters gave Crown Commercial Training the chance to create a new training environment.
The new training facility occupies 500sqm of the new premises and comprises various common material handling environments ranging from yard work, to racking aisle work, right up to the challenges involved in working in extremely tight surroundings with very narrow aisle equipment.
In charge of the company's training is Crown's training, compliance and operations manager, Hywel Williams. 
According to Williams, having everything under one roof at the new head office has been a great advantage when it comes to training.
"Everything we need to run courses is now right to hand. While we have numerous gas and electric counterbalance trucks, a man-up stockpicker and several ride-on high lift height reach trucks dedicated to the training facility, if we need to pull in a specialist truck for specific training, that is now extremely simple to achieve," said Mr Williams.
Being 25 percent larger than the old training facility, the new facility has allowed Crown to build realistic work environments.
"We had our racking arm, Crown Warehouse Solutions, design and install two new stockpicking aisles so that operators undergoing narrow aisle stockpicker training would be working in real-life conditions, Mr Williams said. 
"The extra space has also meant that we were able to install a shipping container to give operators the opportunity to practice driving in and out of extremely confined spaces."  
Crown is currently providing training to 5,000 operators annually, so it is important that their training modules are of the highest standards. 
To achieve this, the company has spent the last three years constantly upgrading and refining their training modules and materials. 
This was, in part, as a result of the WHS Act 2011 and the harmonisation of the High Risk Work National Assessment Instruments, introduced in 2012, that saw the introduction of uniform licensing requirements across all Australian states.
Crown's training manuals are designed to be totally portable, so that operators who undergo courses in their own company premises are afforded the same quality training as those who undertake training in Crown's Sydney facility.
"Around 35 percent of our training is done externally in our customers' own facilities.  These customers can be based anywhere from other capital cities to remote locations, so it was important for us to ensure that the level of training we provide them was as comprehensive as that provided on our own premises," said Mr Williams.
The remaining 65 percent of operators being trained involves mainly refresher training.
"The main identifiers for refresher training are excessive rack and product damage and operator inefficiency," said Mr Williams. 
"We have seen a significant increase in this training category that corresponds with the introduction of more sophisticated damage reporting systems."
Reporting and management tools such as Crown InfoLink have brought significant insight into how trucks and operators are performing. 
InfoLink delivers real-time impact alerts from the truck to warehouse and operations managers via their desktop, iPad, tablet or smartphone. 
Managers also have all the reports they need to compare shift and individual operator performance, leading to better operational and business decisions. 
And many of these decisions involve the need for training to ensure that optimum performance is achieved. 
For Crown, training is more than just ticking competency boxes.  All operators are thoroughly evaluated so that constructive feedback can be provided to managers and employers along with recommendations on how they could further improve their site operations. 
"There is no doubt that our new training facility, new equipment, new training manuals and modules, combined with the latest in real-time monitoring and reporting software systems, will increase operational efficiency for our customers," said Mr Williams. 
"As a dedicated forklift training organisation, we deliver the highly-focussed specialised training that the more generalist training companies cannot provide via their often wide-ranging portfolio of courses. We live and breathe forklifts all day, every day, and our training therefore reflects that knowledge and passion."