CROWN EQUIPMENT LAUNCHES NEW EXPRESS RENTAL SERVICE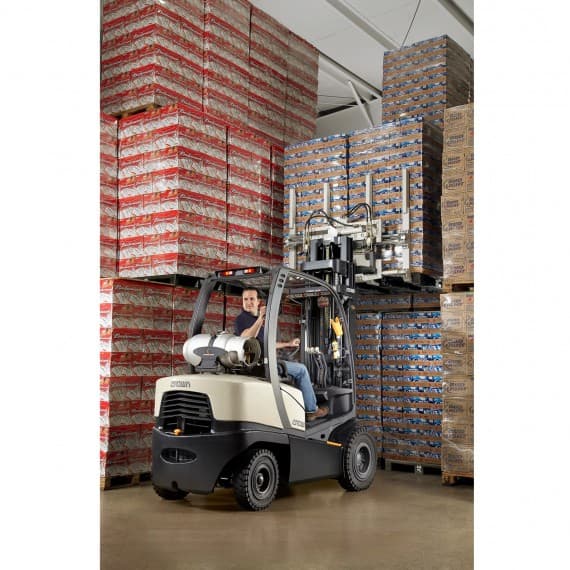 Crown Equipment, a global leader in material handling, has launched a new service designed specifically for companies that need material handling equipment in a hurry.
Called Rental Express, the service offers same-day delivery of rental forklifts to Australian metropolitan areas.
The new service has been designed to focus on the "need-it-now" nature of many rental requirements, says Crown general manager Paul Kartelo.
"Renting forklifts has always been a financially attractive option when you need extra capacity, but the real driver for many rentals is the absolute need to keep up with material handling demands," said Kartelo.
"Waiting two or three days for the right truck is no longer an option. Our customers need the right truck at the right price, but most importantly, they need it right away.
With over 10,000 vehicles in the rental fleet, Mr Kartelo says availability will not be an issue.
"It's all about delivering the right truck for the task and delivering it quickly to help ensure operations are not negatively impacted," he said.
"And we are doing that by offering a same-day delivery service. If you call Crown before 11am on business days, you will have your truck onsite the same day, or your first day's rental is free.
"We are that confident of fulfilling needs and have an experienced team online and on the phone to discuss the customer's requirements."
Crown believes their Rental Express service is the first of its kind in the industry.
"We understand our customers and their needs. Rental Express is just another way in which Crown is responding with agility to our customers' changing demands," Kartelo said.
Crown operates a service and distribution network that exceeds 500 retail locations in over 80 countries.
Crown Equipment
1300 072 752
crown.com