CROWD FUNDING CAMPAIGN TO KICK START AUSSIE MICRO MANUFACTURING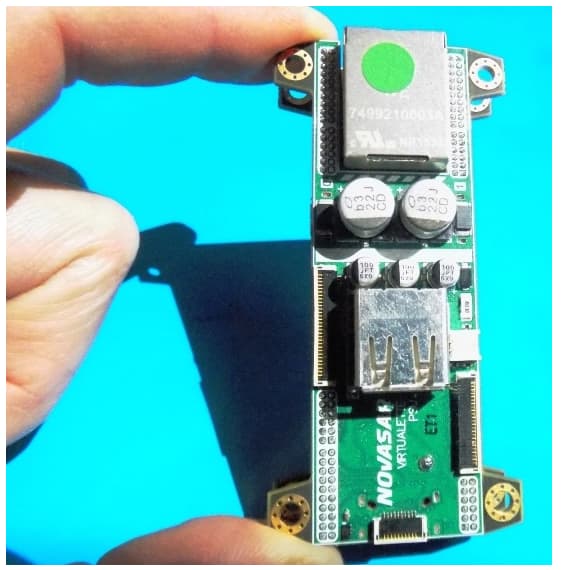 Sydney-based electronics design house SRKH Designs has turned to the Kickstarter crowd-funding platform to finance the development of its latest microcomputer. Billed as the "virtually anything" microcomputer, the Virtualette V1 is an ultra-compact Linux-based device with potential applications ranging from autonomous drone control to desktop computing.
The Kickstarter campaign aims to raise AU$30,000 to move the Virtualette V1 into manufacturing, with an initial run of 100 devices. Depending on how much they contribute, subscribers to the campaign will be rewarded with evaluation devices and preferential rates on future units.
The Virtualette V1 itself is an impressive device. It is a dual-stack A20 ARM microcomputer with 8Gbyte of NAND Flash, a real-time clock with battery and wakeup function and multiple I/O interfaces. All this comes in a package measuring just 76 x 37 x 18mm and weighing in at 39g.
The company also has a roadmap for future designs based on quad-core and octo-core versions using the same compact footprint as the V1 current dual-core device.
Anyone wanting to join the Kickstarter campaign for the Virtualette V1 can do so via this link. However, the closing date is 7th March 2017, and SRKH Designs will only proceed with the project if AU$30,000 has been raised by that date.