Crowd Control Barriers in Vogue during Pandemic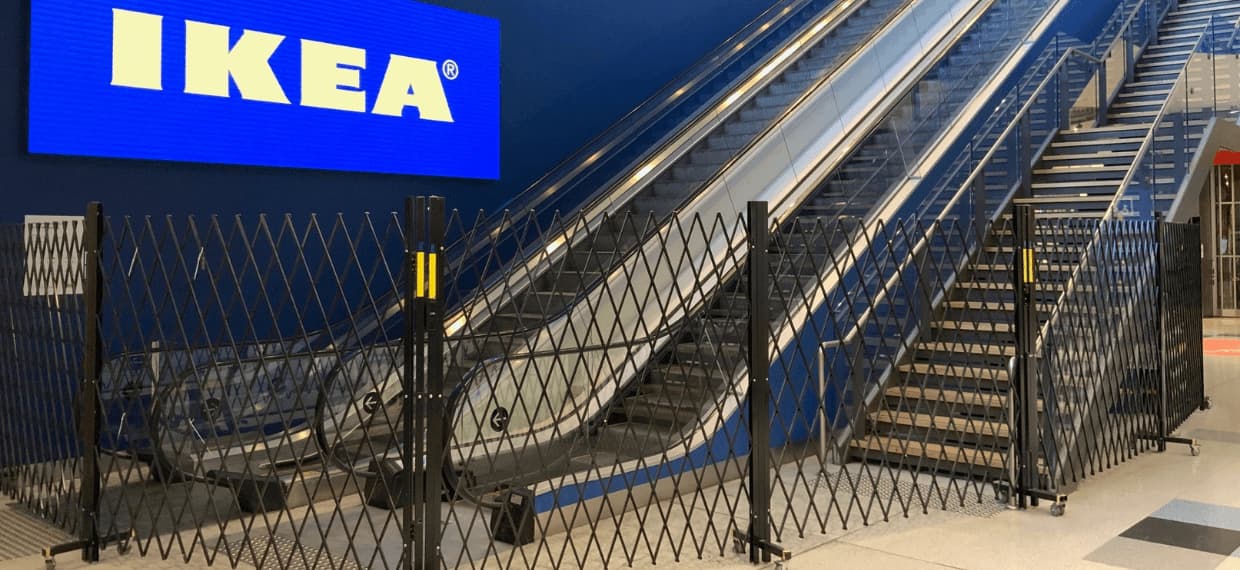 ATDC's market leading crowd control barriers have been in high demand during the course of the pandemic as a powerful tool to enforce the lockdown restrictions in public spaces such as shopping centres,government buildings,entertainment venues,large warehouses and factories  and the like.
Portable and trackless,these crowd control barriers are completely relocatable to different areas of the same venue thereby giving the landlord greater flexibility in enforcing the covid restrictions.
The photographs show a typical such  installation for global retailer Ikea at  Watergardens Shopping Centre at Richmond in Melbourne,Victoria.These barriers are OH+S tested for safety in design and operation.