CROSS-TECHNOLOGY BATTERY CHARGER WINS INDUSTRY AWARD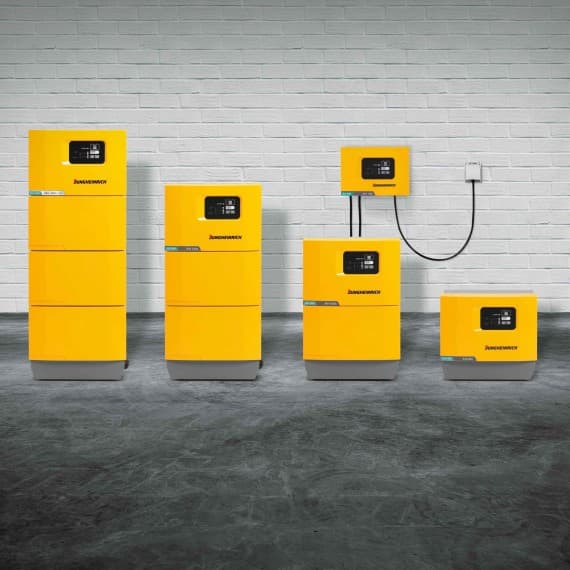 Jungheinrich's SLH 300 battery charger system has won the Operating Technology category of the Best of Industry Award, organised by the German industrial media company MM MaschinenMarkt. The SLH 300 represents a new generation of high-frequency battery chargers that are suitable for both lead acid and lithium-ion batteries.
Explaining its decision, the jury emphasised the importance of cross-technology interconnectivity and support for multiple technologies in charging. They said the SLH 300 combines the best of both worlds.
In-house development in its production plant in Norderstedt, northern Germany is an essential component of Jungheinrich's system solution, which it uses to provide its customers with a complete, optimised package comprising truck, drive system, battery and charger system.
"The SLH 300 brings together a perfect solution for the needs of the rapidly growing lithium-ion market, and new and smart solutions for the existing lead acid market," says Dietrich Vahldiek, Head of Product Management and Development for Energy Storage Systems and Charger Systems at Jungheinrich. "This makes the new SLH 300 a genuine milestone in the battery charger market.
"Using communication interfaces that offer substantial future potential, excellent energy efficiency and a standardised and intuitive approach to operation, we aim to convince our customers of the benefits of Jungheinrich technology."
Available in a carefully selected range of versions, the SLH 300 provides optimum value for money in each given application. It is available with support for 15 to 320A and caters to different truck voltage classes and national voltage standards.
It offers maximum flexibility and is available with numerous options, such as a fully graphical display and an automated Aquamatik electrolyte refill control unit. This is a unique feature among comparable products: a device that features a smart electrolyte refill system with a level sensor to detect when the fill level is too low, causing the battery charger to transmit the Aquamatik signal. This then triggers an automatic electrolyte refill, boosting the service life of the battery and generating cost benefits for the user.
It is also possible to integrate other novel networking options, such as a telematic module developed in-house that can be used for tasks such as monitoring power consumption as closely as possible across entire truck fleets in order to optimise energy use.
The charger system is also easy to set up and use. The SLH 300 is a modular system. It is built with cascaded modules, made up of a basic housing type and including a country-specific power supply unit, power modules, a display unit and other optional extras. All of the devices in the series are designed to be wall-mounted or installed in a standing position. Once mounted or installed, the compact and lightweight battery chargers can be used immediately. The smart operating concept ensures that the devices are easy to use, and the LED status indicator is visible even far away.
Jungheinrich
08 8243 1222
www.jungheinrich.com.au