CREATING MENTALLY HEALTHY WORKPLACES
16-03-2015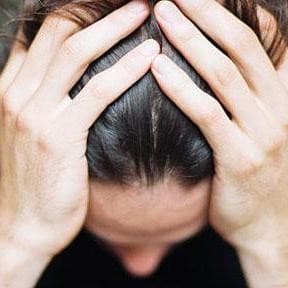 One in six working age people live with a mental illness, at an estimated cost of $11 billion to Australian businesses.
In some sectors, such as mining, the numbers are much higher.
The escalating mental health challenge will be the focus of next month's workplace safety gathering in Brisbane, expected to attract over 2,500 people.
Employers and business leaders are particularly being encouraged to play a more active role in developing healthier workplaces for their employees.
Representatives from beyondblue and AccessEAP will address the Safety in Action Exhibition Free Seminar in Brisbane from April 22-23 on how to create mentally healthy workplaces.
They will explain why workplace wellness is good for a business's bottom line.
Also, safety experts will share new research, discuss regulatory compliance issues and expand on technological innovations – including a new mobile App that empowers staff to log incidents and a global diagnostic tool that enables leaders to better review safety initiatives.
"Every year, work related injuries cost the Australian economy an estimated $60 billion or more and Safety in Action will provide people with the knowledge, tools and resources to minimise the economic burden of work related injuries in the future," said John Wilson at Informa, organisers of this year's event.
Safety in Action is Australia's largest safety exhibition.
The show has been revamped with new features this year including:
·       Spot the Hazard – showing how height, signage and other factors can present hazards in the workplace
·       Innovation Hour – a fast-paced demonstration of revolutionary new safety products and
·       A photo booth for attendees to interact with and experience the latest equipment.
Seminar sessions include:
·       Regulation and Culture Change – John Fell, Advanced Safety Systems Australia (ASSA)
·       Hazardous Chemicals – cost effective management and handling – Jeremy Trotman, JTA
·       Skin Cancer – What is the risk in your industry? – Tom Hastwell, Skin Patrol
·       The Heads Up Initiative: Creating More Mentally Healthy Workplaces – Nick Arvanitis, beyondblue
·       Workplace Wellness – It's Good for Business – Sally Kirkright, AccessEAP
·       Software and Mobile Apps for Hands on Safety Management – Adrian Manessis, MyOSH
·       Mindful Safety Leadership – the use of a successful diagnostic tool – Marc McLaren, Generative HSE
·       Fatigue Risk management – getting it right for your organisation – Michael Adeney, Fatigue Safety
·       Safety and Leadership – Don't Become Complacent – Ennio Bianchi, National Safety Council of Aust.
The Safety Institute of Australia's Brisbane Safety Conference will be co-located with the Safety in Action show. The conference provides professionals with high level, in-depth analyses of safety legislation, regulation and workplace WHS policies across Queensland. For more information, visit www.siasafetyconferences.com.au/brisbanepr.
Safety in Action Brisbane
Where: Brisbane Exhibition and Convention Centre,
Merivale Street, South Brisbane, QLD 
When: Wednesday April 22  10am – 4pm
Thursday April 23 9am – 4pm
Event organiser: Informa Australia