CREATING AND CHANGING ORGANISATIONAL CULTURE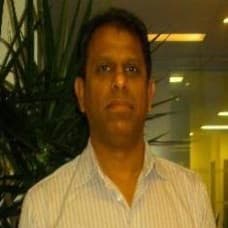 Culture involves the creation, transmission and learning of knowledge, beliefs, norms and patterns of behaviour over a period of time, which means that an organisation's culture is fairly stable and does not change fast. It sets the tone for the company and establishes explicit or implied rules for the way people should behave.
Managers, especially executive managers, create the climate for an enterprise, and their values influence the direction of the firm. In many successful companies, value-driven corporate leaders serve as role models, set the standards of performance, motivate employees and develop the company image that serves as a symbol to the outside words.
Changing a culture may take a long time, even 5 to 10 years, as it means changing values, symbols, myths and behaviour. It may first require understanding the old culture, then identifying a subculture in the organisation to be promoted and rewarded. This reward does not have to be financial; it might be becoming a gold badge team reporting directly to CEO/GM. In any case, the CEO/GM must symbolise the culture they want to promote.
Culture is learned; hence learning models should help us understand the creation of a culture. Unfortunately, in Australia, there are not many good models of how knowledge, beliefs and norms are created initially and how groups then learn them. Once these models exist, we can see clearly how leaders embed them in group activities, but the process of learning a shared value is still only partially understood.
The essential point is not to get too involved with the contents of a culture until you have experienced it at the artefact level. This means taking tours, visiting the public areas, asking to see the inside areas and reading whatever literature the organisation makes available. Why are the offices laid out the way they are? Why is it so noisy or quiet? Why are or aren't there pictures on the walls? And so on. Our personal interests and needs should guide and focus this process as we observe how the insiders behave toward each other in terms of the critical issues of authority and intimacy.
But in the end, even if we begin to have an intuitive understanding of an organisation's culture, we may find it extraordinarily difficult to write that understanding down in such a way that the essence of the culture can be communicated to someone else.
M Khaldoon (Kan) is an MBA (Aust), certified Six Sigma Black Belt, auditor and trainer, and is currently working at Sayfa as Quality and Continuous Improvement Manager. He has more than 17 years of experience in automotive, aviation and oil & gas with multinational organisations.