Cranes wired for safety with key pre-use tests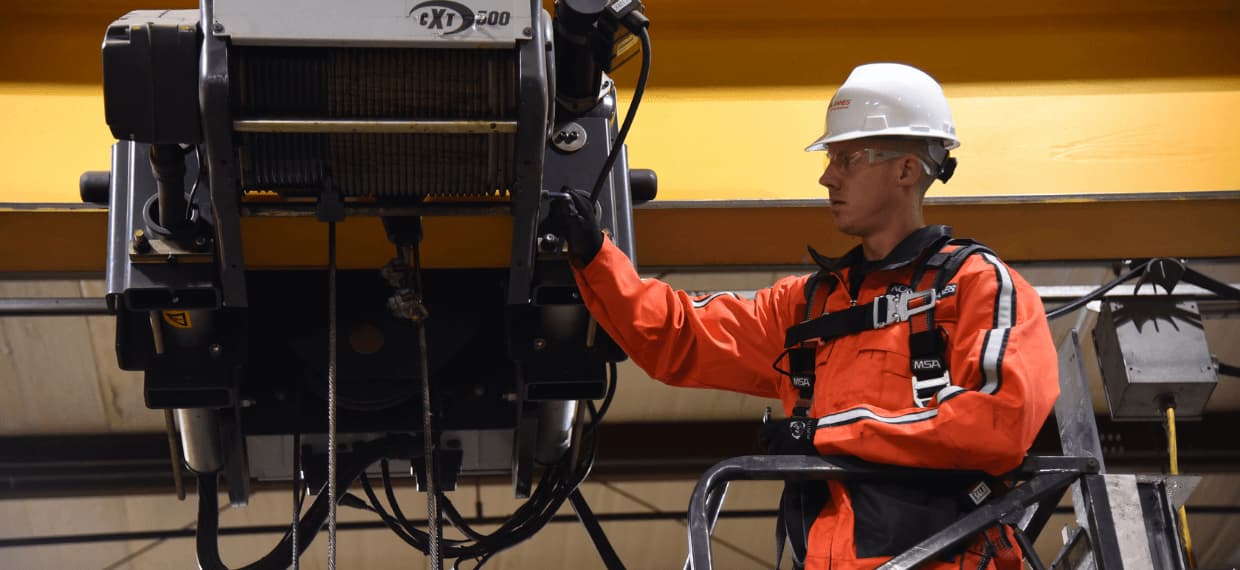 Dropped loads are one of the most frequent safety hazards associated with overhead cranes, according to the world's largest crane service organisation, Konecranes.
These preventable hazards are most commonly the result of one or more of the following factors: poor operator training, improper rigging technique, an incorrect lifting device, overloading the hoist, and side pulling. The Konecranes Service organisation services all brands of cranes used globally and is the original service provider for both Konecranes and Demag equipment.
The global crane manufacturer and service provider, which has more than 600,000 items of lifting equipment under contract worldwide, is a world leader in digitization technologies for crane maintenance, safety and efficiency, including its CheckApp for daily inspections.
In addition to any tests, training, and inspections required by local laws or regulations, some key basic pre-use recommendations can enhance crane safety and help avoid dropped loads. 
Test run the crane the full length of the runway and bridge span to ensure no obstructions will interfere with the crane travel motions. Test that all motion's travel speed match the designed specifications.
Turn the crane off, engage the hoist "up" switch, the hook should not rise. Engage all other motions to ensure no movement is possible.
Turn the mainline switch back on and raise the hook to test the upper limit switch. All travel and hoist motions should match the control labeling directions. 
Check that the wire rope is properly seated. Ensure that it is not twisted, kinked, or damaged. Check all other limit devices for proper functionality.  
Train all crane operators on the functionality of all new cranes.
Provide proper inspections and maintenance as required by local regulations and recommended by the Original Equipment Manufacturer (OEM).
These are just a few of the safety checks that should be performed before operating a crane. Konecranes CheckApp for Daily Inspections is a digitized way to perform these inspections and includes 15 points to check. Daily inspections are a statutory requirement in several countries and good practice for any crane operator.