CRANE COMPLIANCE GAP ANALYSIS CHECKS BEST PRACTICE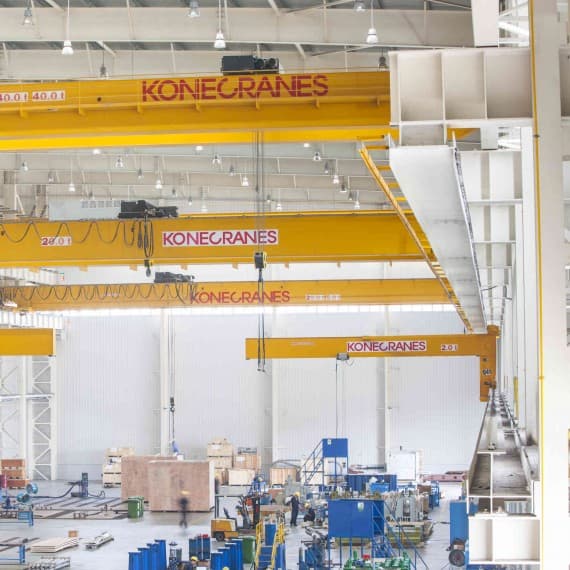 Konecranes is offering a new Compliance Gap Analysis service to check for both regulatory compliance and best maintenance practices in overhead crane installations. The service will be particularly useful for larger enterprises where there may be several different programmes running across multiple sites.
The service will be supplied using a qualified trained inspector, who will thoroughly evaluate all aspects of an organisation's programmes, including inspection methods and documentation, preventive maintenance, repair processes and operator safety.
"Konecranes' Compliance Gap Analysis is designed to identify if any gaps exist in your current maintenance programme using information from all applicable OEM documents and overhead material handling standards," says Joseph Cefai, Consultation Services Manager, Konecranes Australia and New Zealand.
The three-stage process begins with an on-site meeting with safety, maintenance and operations representatives, plus any other associated departments or personnel. Here, the information-gathering methods will be explained and questions about the analysis method answered.
The second stage involves a comprehensive review of the facility. The Konecranes inspector will study the key processes, typically including inspection practices, pre-shift checklists, and corrective maintenance procedures.
Finally, a findings review will be conducted in person with key stakeholders. All safety-critical items will prioritised and other professional recommendations will be made.
"Compliance Gap Analysis can be a useful tool for safety and maintenance managers seeking to employ best practice and standards compliance, because it gives an external expert opinion and covers all aspects of inspection, service and maintenance simultaneously," adds Joseph Cefai.
Konecranes is the world's largest crane service organisation, with more than 450,000 pieces of equipment under service worldwide. As a result, the company is uniquely placed to provide expert opinion on whether crane operations and maintenance practices are aligned with applicable OEM, regulatory requirements and best practices.
Konecranes
1300 937637
www.konecranes.com.au