Published 30-07-2020
| Article appears in August 2020 Issue
CRACKS DISCOVERED AT GORGON LNG PLANT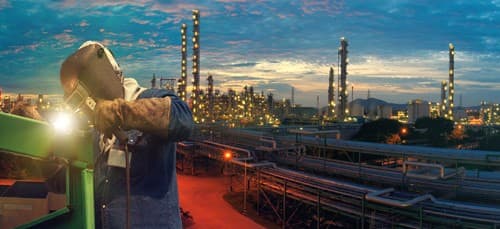 Thousands of dangerous cracks have been discovered in critical components of Chevron's US$54 billion Gorgon LNG project in Western Australia.
The cracks, found in giant heat exchanges and propane kettles during a routine shutdown of the plant's train two processing line, are up to a metre long and 30mm deep.
Originally manufactured in South Korea, the compromised heat exchanges and kettles pose a significant health and safety risk since they are used to store explosive chemicals.
While tests of other heat exchanges and propane kettles at the site have begun, Weld Australia has called on Chevron to leverage the skills and experience of local Australian welders to rectify the issue.
"In the wake of the COVID-19 pandemic, with international borders shut to FIFO welders, now is an ideal opportunity to employ Australian welders to rectify the serious issues discovered in train two, and undertake the urgent safety and quality inspections required on trains one and three," says Geoff Crittenden, CEO of Weld Australia.
The COVID-19 crisis – and its associated lockdowns and international restrictions - has renewed calls for a return to local manufacturing and for multinational companies to source skills and goods from Australian businesses.
"Multinational companies like Chevron need to understand that they are part of our community and have a social responsibility to support Australian industry," Crittenden says.
"Australia is home to some of the most experienced welders and fabricators, who routinely produce high quality work in line with all relevant Australian standards. There really is no downside to supporting local industry."
A recent report by the Industry Capability Network revealed every $1 million worth of output in the Australian steel industry generates over $700,000 of gross value added in industrial support activities as well as $225,300 in tax revenue.
"Plus, for every person employed directly by the steel industry, this creates as many as six full-time jobs in related and downstream industries," Crittenden adds.
Weld Australia, which represents the country's welding profession, works to ensure that the industry remains locally and globally competitive. The Gorgon situation is, says Crittenden, ideal for Aussie welders to get to show their stuff.
"This is the perfect opportunity to bring local welders and fabricators together to collaborate on solving the critical safety issues at Chevron's nationally strategic asset."