CRACKDOWN ON FOREIGN STEEL IMPORTERS
22-03-2016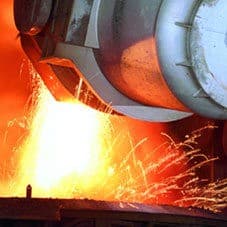 The federal government has implemented anti-circumvention measures against foreign steel importers who have been avoiding anti-dumping duties by slightly modifying their products.
The decision is a major win for local steel makers.
Industry Minister Christopher Pyne said payment of duties for steel imports in excess of $4 million would prevent certain steel exporters in China, Taiwan and Malaysia making minor changes to their products to circumvent existing anti-dumping measures.
"Australian steelmakers need to be able to benefit from free and fair trade," Mr Pyne said.
"When foreign suppliers try to get around Australian anti-dumping duties, in this case by substituting selected steel products with alloyed for unalloyed steel, this Government is committed to action.
"We are a world leader in fighting the avoidance, or circumvention, of anti-dumping measures," Mr Pyne said.
Mr Pyne said the government would continue to work to give Australia's Anti-Dumping Commissioner the power and capabilities he needs to ensure that local producers are not injured by unfair competition.
Assistant Minister for Science Karen Andrews said: "Our system is fair and transparent in providing support for Australian manufacturers."
Across the two types of goods, the duties for alloyed galvanised steel will range from 2.6% to 62.9% and for alloyed Hollow Structural Sections from 3% to 57.1%.
More information can be found at: http://www.adcommission.gov.au/Pages/default.aspx