Published 24-09-2020
| Article appears in October 2020 Issue
CR launches the DecaEdge cast lip for Wheel Loaders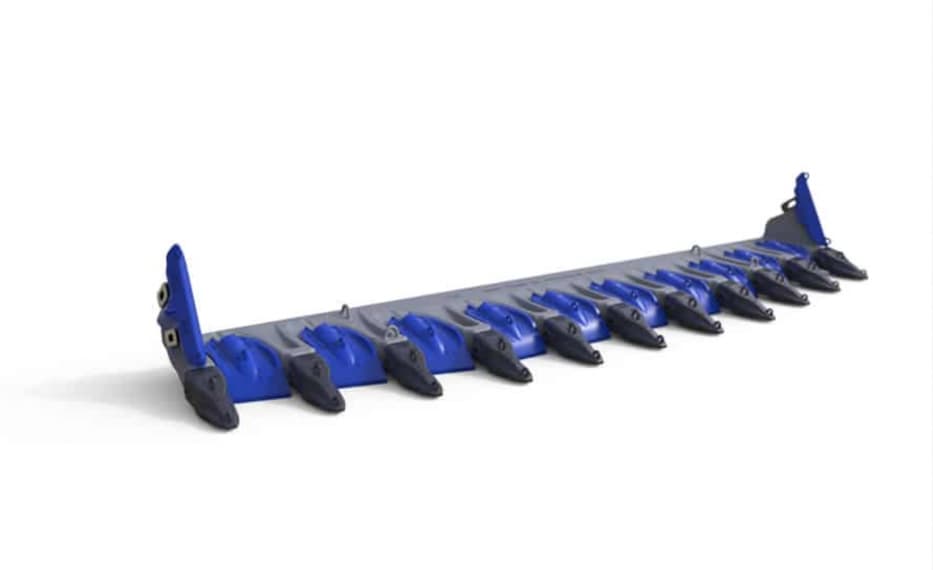 CR has announced the public launch of their latest DecaEdge cast lip (DE2553); the 9-station lip suits Large Mining Wheel Loader buckets with capacities between 14m³ and 20m³.
 CR's DecaEdge range is well known for demonstrated performance and providing maintenance savings.
 CR's DecaEdge range has individual lips achieving more than 25,000 operating hours with no major rebuilds, resulting in over a 33% reduction in total cost of ownership of the lip and G.E.T system.
 The DE2553 was developed in response to the popularity of CR's DecaEdge 10 and 11 station cast lips, aiming to broaden their cast lip range for Large Mining Wheel Loaders.
 CR Chief Executive Officer John Barbagallo says the range extension demonstrates the strong market appetite for this unique offering.
 "CR is the only manufacturer to offer a range of cast lips for mining class wheel loaders in the world. The company prides itself on developing innovative, market leading products to help develop and shape the future of mining," Barbagallo says.
 "By building deep and trusted relationships with customers, CR is able to understand and help solve challenges in field to ensure productivity continually improves.
 The success and growth of the DecaEdge range is the result of world-class engineering and comprehensive collaboration with our partners."
 The DecaEdge DE2553 9 station cast lip for Wheel Loaders is now available to order globally.
 CR is a global IP, engineering, software, and manufacturing company, delivering innovative, Technology Defining Productivity to mining operations around the world.
 CR operates with a Global Technology Centre located in Queensland, Australia with headquarters in the US and manufacturing facilities spread throughout Australia and overseas.
 CR is a collaborative partner with global miners delivering solutions in mining productivity, asset availability and safety.
 CR - www.crmining.com