Guest Editorial, Industry Politics
Published 04-03-2021
| Article appears in February 2021 Issue
Covid powers need urgent approval, but scrutiny is essential to protect Australian democracy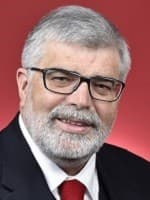 As Australian industry clicks back into gear after the lockdowns and disruption of 2020, it is important to reflect on the way the pandemic has changed the way we are governed.
Governments have played a vital role in suppressing community transmission of Covid-19, thereby making a safe return to work possible. The lockdowns were necessary even though they caused hardship.
But there is a more worrying aspect of government activity that is likely to outlast all the lockdowns and travel restrictions, the mask-wearing and the social-distancing rules.
It is something that affects all Australians and the industries that employ them, yet few people are aware of it.
In a democracy like Australia, people expect that when governments want to change the laws under which we are governed the proposed changes will be submitted to the scrutiny of Parliament.
A Bill – a draft law – becomes an Act – the law of the land – after it has been debated in, and passed by, Parliament. At least, that's the theory. But it is not always how the system actually works.
In a complex modern society like Australia, laws have to be constantly tweaked and fine-tuned to work effectively. There is always more legislation than Parliament can deal with by debating it fully.
The solution has been for Parliament to delegate some of its powers to ministers and the senior public servants who advise them, so that laws can be changed by regulation rather than legislation.
This happened even before the pandemic, and it happens in other democracies with which we usually compare ourselves – in the US, for example, President Biden spent his first day in office signing a stack of executive orders that reversed many decisions of the Trump administration.
The pandemic has, however, made a difference. The amount of delegated legislation has increased, partly because Parliament sat less often in 2020 but also because the Government had to act quickly.
What is worrying is that the safeguards intended to prevent abuse of the system have been weakened too.
The Senate Standing Committee for the Scrutiny of Delegated Legislation, a bipartisan body, monitors laws made by the executive, and these can be disallowed by a vote in Parliament. Disallowance votes are the chief means by which Parliament keeps control of delegated legislation.
Yet about 20 per cent of the 249 items of delegated legislation made in response to Covid-19 were exempted from disallowance by Parliament.
That is an alarmingly high figure. It includes six rules that allocate $2.13 billion of public funds, and other rules removed from the oversight of Parliament included travel bans on citizens and limits on entry to certain areas.
Australians should be especially concerned by Covid-19 measures made under the provisions of the Biosecurity Act, which confers extremely broad powers on the executive branch of government.
Under this Act, the Government can make delegated legislation that severely restricts personal rights and liberties, and which overrides any other Australian law.
All such delegated legislation is exempt from disallowance, and failure to comply with the Health Minister's directions can incur a fine of up to $63,000 and imprisonment for up to five years.
It is the exemption from disallowance that is pernicious. In times of extreme danger, such as wars and pandemics, some rights and liberties we normally take for granted might have to be temporarily curtailed. But that makes the safeguard provided by a disallowance vote even more important.
The growth in the amount of delegated legislation, which began even before the pandemic, is affecting the livelihoods of Industry Update readers too.
Under a 2020 amendment to a delegated instrument known as the Disability (Access to Premises – Buildings) Standards 2010, four Australian Standards and Volume Three of the National Construction Code are incorporated into the instrument.
Anyone who has had to consult Australian Standards knows that there are contentious issues about obtaining access to them and whether it can be done for free. Yet the amendment does not enlighten potential users on these matters.
Nor is it made clear how the National Construction Code is to apply. Will it be Volume Three of the Code as in force at a particular time? Or as it is in force from time to time?
These are technical questions, but those who work in manufacturing and construction understand how much depends on technicalities.
The Standing Committee on Delegated Legislation has written to the Attorney-General asking him to clarify what should have been made clear in the amendment.
And, the committee is conducting an inquiry into the deeper issue of the mushrooming growth of delegated legislation. The inquiry's interim report was tabled in December.
About half of all legislation is now delegated. For the sake of Australian democracy, it is time for Parliament to insist that where greater power is given, greater scrutiny must go with it.  
Kim Carr is a Labor Senator for Victoria and a former Minister for Innovation, Industry, Science and Research. He is Deputy Chair of the Senate Standing Committee for the Scrutiny of Delegated Legislation.