Published 07-05-2020
| Article appears in April 2020 Issue
COVID CRISIS EXPOSES CAPABILITY MYTHS: CARR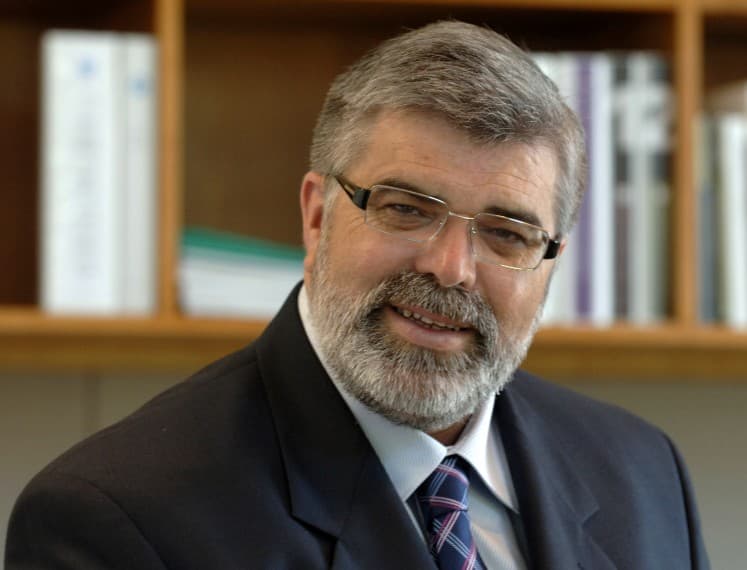 In a recent opinion piece, Labor Senator Kim Carr called for a revitalisation of Australia's manufacturing industry in the wake of the COVID-19 pandemic.
The Senator for Victoria lamented the decline of basic industrial capabilities in Australia as exposed by the urgent needs brought about by COVID-19, and the Federal Government's apparent inaction in the face of that decline.
"Even less [does the Coalition] acknowledge the fact that unless government takes an active and enabling role in shaping the post-pandemic economy," Senator Carr wrote, "the sovereign capability in producing certain kinds of equipment that [Federal Treasurer Josh] Frydenberg wants will not be possible."
Industry Update spoke to Senator Carr about the role of Australian manufacturing in a post-COVID future, and what can be done to ensure local industry will be there on the other side.
"In terms of rebuilding industry, we need more than platitudes," Senator Carr says.
"There's an illusion that the COVID crisis is all a bad dream, that things will go back to how they were. They won't."
In fact, Senator Carr believes that the 'good old days' were anything but. The state of Australian manufacturing prior to the pandemic was, he says, "a man-made problem entirely down to policy failure".
"We have allowed our country to run down, to become dependent on long, fragile international supply chains easily broken, as we're discovering, in times of crisis," he says.
"Australia's automotive manufacturing industry was destroyed. We once had a powerful textile industry, and that's now a shadow of what it was. So many opportunities for Australians were sent offshore, and we became totally reliant on mining, exports, and an international shipping system," he says.
Australia's enormous scientific capabilities could have translated into exclusive, innovative industrial product, but Senator Carr says the Federal Coalition didn't back it.
"Instead, Canberra was living it up, believing that manufacturing was someone else's problem, and that the United States would look after us."
At the same time, Australia's research and development sector has fallen dramatically from where it once stood.
SRI Tables on Research and Development and the tax incentive show that in 2015/16, the refundable (small firms) was $2.179 billion and non-refundable (big) was $823.7 million, for a total of $3.0027 billion.
In 2018/19, that had fallen to $1.69 billion for the refundable, and $358 million for non-refundable, with a total of $2.048 billion – a 32 per cent reduction.
The latest ABS figures on business R&D show that it makes up less than one per cent of the GDP.
"There's less R&D than ever in Australia," Senator Carr says. "Of the 26 OECD countries, we ranked dead last in terms of cooperation between business and research agencies.
"We need to attend to this."
In the face of the COVID pandemic, industry has stepped up to the challenge of creating crisis goods like masks, gowns and sanitiser, but Senator Carr says it's too little, too late.
"What's required goes further than Defence making ventilators. The Government's response has been tokenistic, and driven by political demands. The plans for industry are not there," he says.
"There's no commitment to building what's needed, no plans for long term engagement with industry. It's actually pathetic to see the once-thriving textile industry reduced to making masks. It's not going to cut it."
Senator Carr argues that Australia needs a consistent, long term, in-depth policy that will give certainty to industry in the most uncertain of times.
"We have the capabilities, the materials and the creativity, that's certain," he says.
Rebuilding in a post-coronavirus world is also an opportunity to confront what he calls "the myths of Australian capability".
"There are people that say it's too expensive to manufacture here, that it's too remote, that we don't have the capabilities. It's ridiculous to say that we're too remote when we're right on Asia's doorstep, and our domestic market of 24 million people is not insignificant."
According to Senator Carr, the coronavirus situation is an opportunity to seriously invest in Australia's capabilities as a manufacturer, and to break from international supply chains.
"What we need is a government that will back manufacturing, that will support new technology, that will boost skills management, that will establish innovation councils and foster Industry 4.0," he says.
"It's disappointing that it's taken a pandemic to highlight the effects of a long and misguided manufacturing policy, but it is an opportunity to improve."