COURSE OVERHAUL IN WA TAFE MEANS LOSS OF ADMIN JOBS
24-02-2016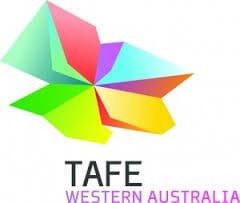 Vocational training reform in Western Australia may lead to an overhaul of courses being offered at campuses.
In the new system, 70 training campuses will be controlled by 5 TAFE colleges cutting at least 230 administrative jobs.
An overhaul of vocational training in Western Australia may lead to a rationalisation of courses being offered at individual campuses.
Although the cut may be substantial, Minister for Training and Workforce Development Liza Harvey claims that they would be able to deliver more course options to students.
She said that better "collaboration" between the TAFE colleges would ensure that there would be less double ups of course.
"Instead of the colleges competing against each other, we want them to collaborate with each other to get the best student outcomes," she said.
"It's not about cannibalising program content at all, it's about working together.
"It might be that you offer one particular program from an industry grouping at one campus, another one at a different campus.
"Between the two, you get enough numbers to have a viable program operating in two different sites."
The five TAF colleges will decide what courses should be run and where, most likely to lead to some course being dropped in particular campuses.
"That's what we want with collaboration, rather than two or three campuses running the same program with low student numbers, which then brings in a sustainability and efficiency problem," Mrs Harvey said.
Mrs Harvey has mentioned that this change may mean that students have to travel further to reach the course.
"I know students who are travelling from Joondalup, all the way down to Rockingham to go to specialist training programs that we're offering," she said.
"So students are prepared to travel and particularly if they get a state of the art facility."
The changes were recommended by the Training Sector Reform Project started last year.