COUNTDOWN TO NMW 2015
19-05-2015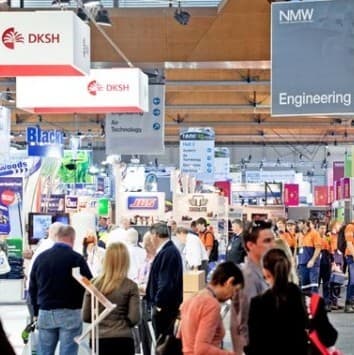 Next week the doors will open in Melbourne on an expanded National Manufacturing Week to be co-located with Austech, the SMART Logistics conference and Australia's first complete safety event, the Safety First Conference & Expo.
NMW 2015 will harness shared energies from the manufacturing, transport, building & construction, government and broader industry sectors.
This year's event also brings together industry's leading brands, including Duromer and Supagas, which will give visitors access to new services and technologies.
Duromer is a Zone Sponsor for the Advanced Materials Zone at National Manufacturing Week.
The company recently invested $1 million in the first plant to manufacture long-fibre thermoplastics (LFT) in Australia. 
LFT has unique properties not found in conventionally reinforced materials.
These properties can be parlayed into enhanced properties allowing for plastics to be used in metal replacement and weight reduction. 
Visitors to Stand 5138 can see examples of how these unique materials have been applied in real-life applications.
Supagas, Zone Sponsor for the Welding Technology Zone, is a 100 percent Australian-owned family business with operations in most regions of Australia.
As well as supplying gases and associated products, the company is intimately involved in chemical engineering and manufacturing, having dedicated gas production plants, laboratories, filling and maintenance plants, along with its own distribution centres.
Retail Manager, Andrew Barnes said: "Supagas' products are a premium resource for welders, fabricators and broader industry sectors – and we're looking forward to NMW as an opportunity to show and talk about the range with existing and new customers."
The Zone Sponsors join other star exhibitors, including almost 40 companies that are participating in NMW for the first time.
These new exhibitors include Digital 3D, providing hardware and software for 2D and 3D printing;  ReneSola Pty Ltd, the largest importer of solar products into Australia; Enernoc, a leading provider of energy intelligence software and solutions, the Busicom Group, providing certified welding trade resources and inspection services; and ICN a Government funded organisation who work to maximise opportunities for Victorian industry.
The full list of NMW exhibitors - and outline of what they're bringing to this year's event is now online at nationalmanufacturingweek.com.au.
Anthony Reed, Exhibition Director for NMW 2013 said: "Alongside opportunities to see and try manufacturing technologies, products and services, visitors can also take part in discussions  running throughout NMW on key issues facing industry.
"We'll be talking about major challenges such as innovation, productivity, gaining efficiencies and boosting your capabilities, with industry leaders providing advice and case studies so that NMW visitors come away with new ideas and practical strategies for growth," he said.
With a full program now locked in for NMW 2015, visitors are encouraged to visit www.nationalmanufacturingweek.com.au to research the products, brands and events you want to catch at this year's event.
On the site, you can also pre-register to attend and take advantage of the online planning tool MyEventPlanner to tailor your schedule and make sure you don't miss a thing when the doors open on NMW 2015 at the Melbourne Convention and Exhibition Centre next week from May 26-29.