COUNTDOWN TO AUSTRALIA'S BIGGEST PACKAGING SHOW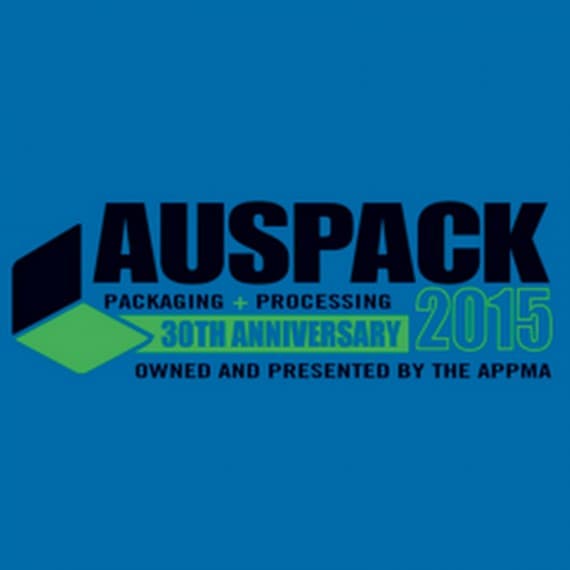 At AUSPACK 2015 you can experience the latest packaging and processing machinery, innovations and technology from Australia and around the world.
This year marks the 30th Anniversary of the show and will feature 315 exhibiting companies – including 80 international – and more than 1200 brands.
To be held at the Melbourne Convention and Exhibition Centre from March 24-27, AUSPACK 2015 is a one-stop destination for processing and packaging solutions.
Whether it is the latest in LEAN Powder Handling, cartridge and syringe packaging or seeing the latest in curved conveyors AUSPACK has something for everyone.
Matcon (Stand 321) will showcase a scale model of a lean, flexible powder processing factory, demonstrating how IBCs are used to transport material between manufacturing steps, so that each of the process stages are operating in parallel. 
Their 1B Discharger Valve will also be on show.
Designed for fitting to Silos and Hoppers to equip them with cone valve technology, their Discharger Valve promotes a controlled and accurate discharge of even the most challenging materials, from free-flowing to cohesive, and remains completely dust-tight.
Cartridge and syringe packaging
As one of the leading suppliers of packaging and equipment, accessories and process techniques for the filling and application of sealants, adhesives, coatings, and chemicals, Svenic Australia will be displaying their contract filling service and their cartridge and syringe packaging range on Stand 680.
General Manager, Peter Coundouris and Technical Manager, Vince Patten will be on hand during the four days to discuss Svenic applications.
Debut solution for curved conveyor
Intralox, a member of Australian Packaging and Processing Machinery Association (APPMA) will debut its latest conveyance breakthrough on Stand 150.
Intralox is the first company to partner with equipment manufacturers to allow them to design and fabricate zero-tangent curve conveyors.
The Series S2100 ZERO TANGENT Radius flat top belt, to be launched at AUSPACK, is designed specifically for curved conveyance, free of straight sections, maximising all available space.
The S2100 features a smooth, closed-top surface that can handle a variety of package sizes, types, and configurations, including delicate products (e.g. packages immediately exiting a shrink wrapper).
The new belt is able to maintain product orientation and spacing through its curves and its compact design provides flexibility, simplifying layout design and conveyor installation.
AUSPACK is owned and presented by the Australian Packaging and Processing Machinery Association (APPMA), Australia's only national packaging and processing machinery organisation.
For free admission register at: www.auspack.com.au