COUNCIL DECLARES WAR ON SOFT PLASTICS
19-10-2017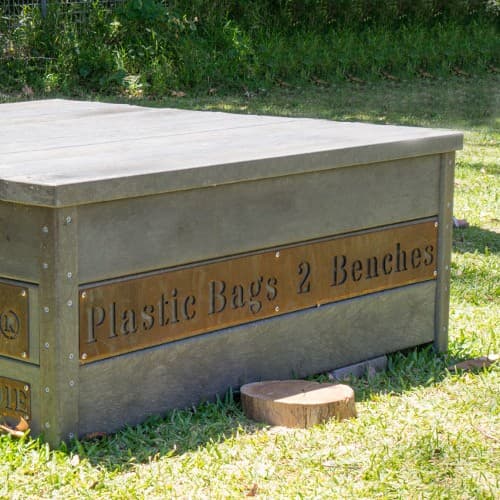 Singleton Council in the NSW Hunter Valley has strengthened its commitment to sustainable waste management by signing up with Plastic Police Partnerships as an aggregation point for soft plastics.
Singleton will be part of a regional pilot programme to collect the soft plastics to be recycled into useful products for the community, such as outdoor furniture.
According to Damian Morris, Acting Director of Planning and Infrastructure at Singleton Council, the initiative aims to change the community's behaviour towards soft plastics, such as plastic shopping bags, which would otherwise be destined for landfill.
"Singleton Council is achieving some great results in our approach to waste management, not least through the opening of the Burragan Recycling Shop last year and the introduction of the new garden organics collection service which is turning our unwanted items into valuable resources and importantly, reducing what the community sends to landfill," he said.
"The Plastic Police Partnership is yet another step forward to reduce waste and find a useful purpose for soft plastics that might otherwise pollute our environment and cause negative impacts for our waterways and wildlife."