COULD GRAPHENE HELP SOLAR PANELS WORK IN THE RAIN?
12-04-2016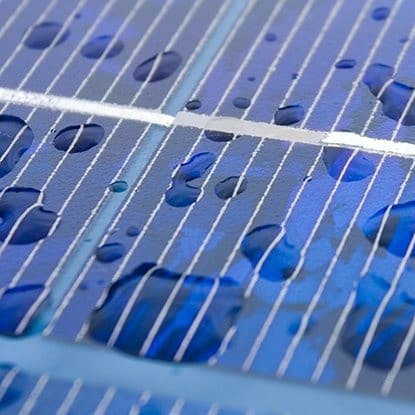 Solar power is taking yet another massive steps to make solar energy more and more reliable. This time a team from the Ocean University of China in Qingdao, is tackling nights and bad weather, with the solution appearing in the form of little raindrops.
Graphene is the key material in such projects. The raindrops are not made up of pure water, because of all the positive and negative ions the team believes that they could harness the powered from a simple chemical reaction be separating the positive ions and create electricity.
Initial tests have proved to be promising as the researchers were able to generate some energy and a 6.53% solar to electric conversion rate, which is fairly respectable.
The team used cheap thin-film solar calls and added a layer of graphene to each cell; the cell was then put onto a transparent backing of indium tin oxide and plastic. All of this together resulted in an "all-weather" solar cell that is conceptualised to produce power from both sunshine and rain.
Although this project is still in the "proof of concept" phase, and there is still a fair amount of work to be done, the researchers hope that their work will be able to guide future designs.
They are now working on configuring the technology so that it can handle the ions found in real raindrops and making sure they can generate a fair amount of energy from low concentrations.